Recipes

Creamy Green Pasta (Vegan + Gluten Free)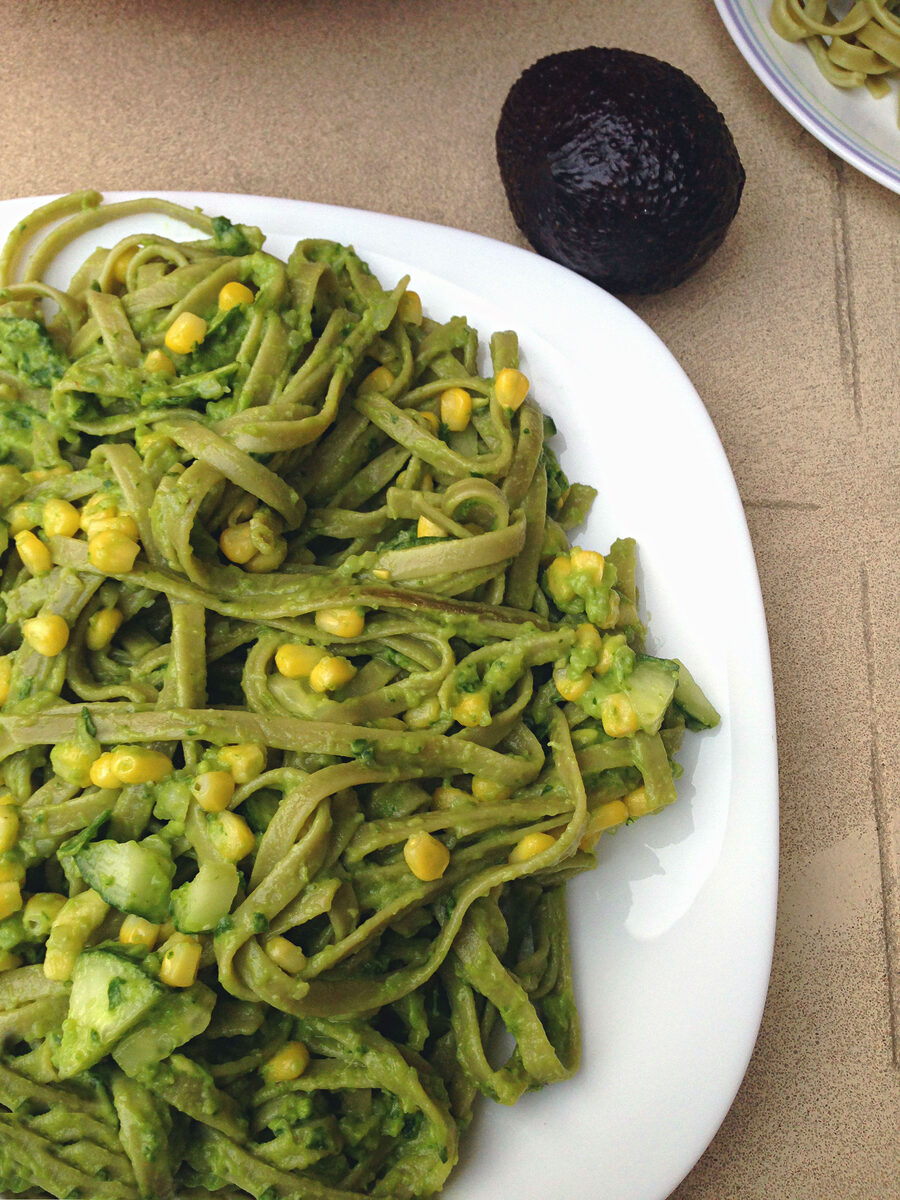 Creamy Green Pasta (Vegan + Gluten Free) Recipe
By Peanut Palate
Ingredients
½ 454g box noodles cooked
2 ripe avocados peeled and chopped
1 cup fresh spinach washed, water squeezed out
2 medium garlic cloves peeled
1 tsp lemon juice
¼ cup fresh cilantro washed, water squeezed out
½ tsp pink salt
½ tsp black pepper
Instructions
1Bring a large pot of salted water to a boil over medium heat on the stovetop. Cook the pasta noodles to al dente according to the package directions. Once it's ready, drain it and set it aside, reserving a little bit of the pasta water (about 2 tbsp) in the pasta.
2Blend all ingredients in a high speed blender until smooth.
3Pour the sauce over the cooked noodles, making sure they are evenly coated with sauce.
4Enjoy!
View Full Recipe
Top Vegan Recipe Resources
🥑