Recipes

Spicy Chili Garlic Edamame Beans Recipe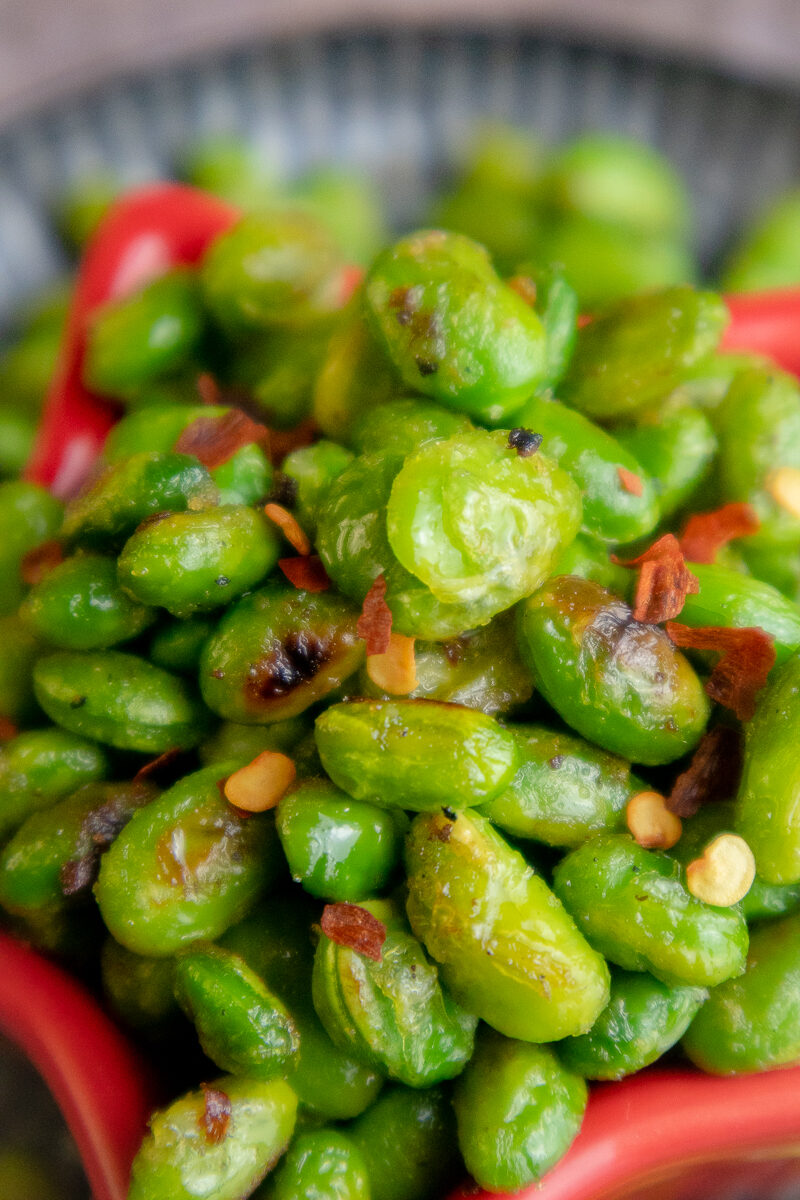 Spicy Chili Garlic Edamame Beans Recipe Recipe
By Peanut Palate
🔪Prep Time: 5 mins
👩‍🍳Cook Time: 10 mins
Ingredients
1 cup frozen edamame beans
pink salt
1 tbsp extra-virgin olive oil
1½ tsp fresh garlic paste or very finely grated garlic
¼ tsp red chili flakes
Instructions
1Fill a saucepan with water and a few pinches of pink salt. Bring it to a boil over high heat on the stovetop.
2Add the edamame beans in here, allowing them to cook for 3-4 minutes.
3Check an edamame bean with a fork – if it squishes easily but still has some structure to it, it's ready. If it's still partially frozen, given it another minute or two to boil. Make sure not to overcook it!
4Once the edamame is cooked, add the oil to a skillet over medium-low heat.
5Add the garlic and red chili flakes, stirring for a minute until the garlic is slightly browned.
6Add in the edamame, stirring it around for a few minutes until the beans are browning as in the photos.
7Once ready, remove from heat and taste test. Stir in additional salt and spices if needed.
8Add the edamame into a small snacking bowl. Enjoy warm!
View Full Recipe
Top Vegan Recipe Resources
🥑