Recipes

Vegan Browned Butter Toffee Chip Granola Recipe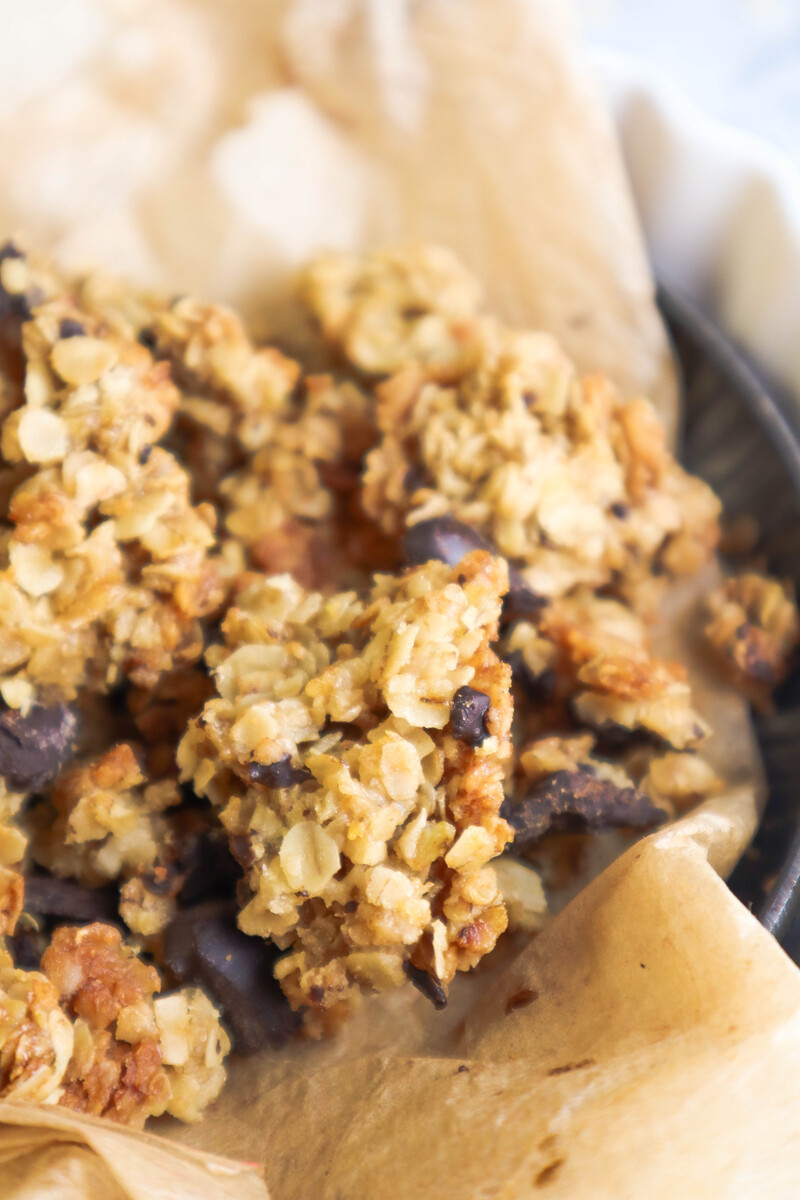 Vegan Browned Butter Toffee Chip Granola Recipe Recipe
By Peanut Palate
🔪Prep Time: 15 mins
👩‍🍳Cook Time: 15 mins
Ingredients
2 tbsp pure maple syrup
2 tbsp vegan butter
½ cup quick-cooking oats
⅛ tsp pink salt
½ tsp vanilla extract
1 tbsp vegan semisweet chocolate chips
Instructions
1Preheat oven to 325 degrees F.
2In a small stovepan pan over low heat, add the vegan butter. Stir it around for 5-6 minutes, until it begins to sizzle. You will be able to smell the toasted butter at this point. Turn off the heat and set aside.
3In a medium-sized bowl, add in the browned butter, along with the maple syrup, vanilla and salt. Stir to combine.
4Stir in the oats. Lastly, stir in the chocolate chips.
5Line a baking tray with a sheet of parchment paper or a silicone mat. Spread the granola out evenly on it. Bake for 15-16 minutes, until the oats are golden brown.
6Remove from the oven and allow the granola to cool for 20 minutes on a heatproof surface. It will harden as it cools.
7Once it's cooled down, add it into a bowl with your favorite plant-based milk and more chocolate on top, or store for later. Enjoy!
View Full Recipe
Top Vegan Recipe Resources
🥑