Recipes

Crunchy Breakfast Baklava Granola Recipe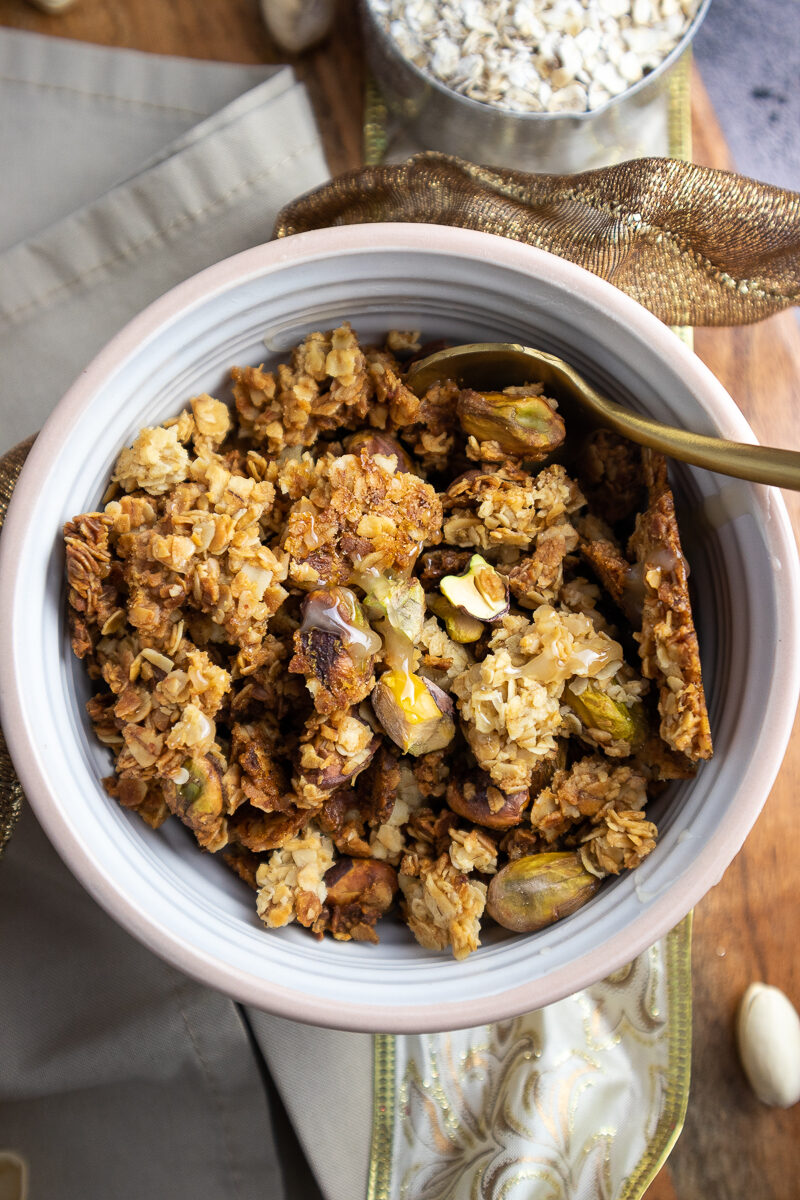 Crunchy Breakfast Baklava Granola Recipe Recipe
By Peanut Palate
🔪Prep Time: 10 mins
👩‍🍳Cook Time: 20 mins
Ingredients
½ cup quick-cooking oas
2 tbsp agave nectar
2 tbsp salted vegan butter melted
2 tbsp salted, roasted pistachios de-shelled // if pistachios are not salted, add an ⅛ tsp of pink salt into the recipe
½ tsp vanilla extract
Instructions
1Preheat oven to 325 degrees F.
2In a small saucepan over low heat, melt the agave nectar with the butter. Once melted, stir in the vanilla and remove from heat.
3In a medium bowl, add the oats, pistachios and the butter mixture. Stir to combine.
4Once mixed, spread the oat mixture in an even layer on a greased baking tray or one lined with parchment paper.
5Bake for 20 minutes, until the oats are golden brown.
6Once done, remove the granola mixture from the oven and allow the baking tray to cool on a heatproof surface for about 10-15 minutes. The granola will also harden as it cools down to room temperature.
7Once the granola is hardened and crunchy, enjoy it with some plant-based milk in a bowl, or as a snack to munch on!
View Full Recipe
Top Vegan Recipe Resources
🥑