Recipes

Vegan Mocha Chocolate Chip Granola Bars (No Bake)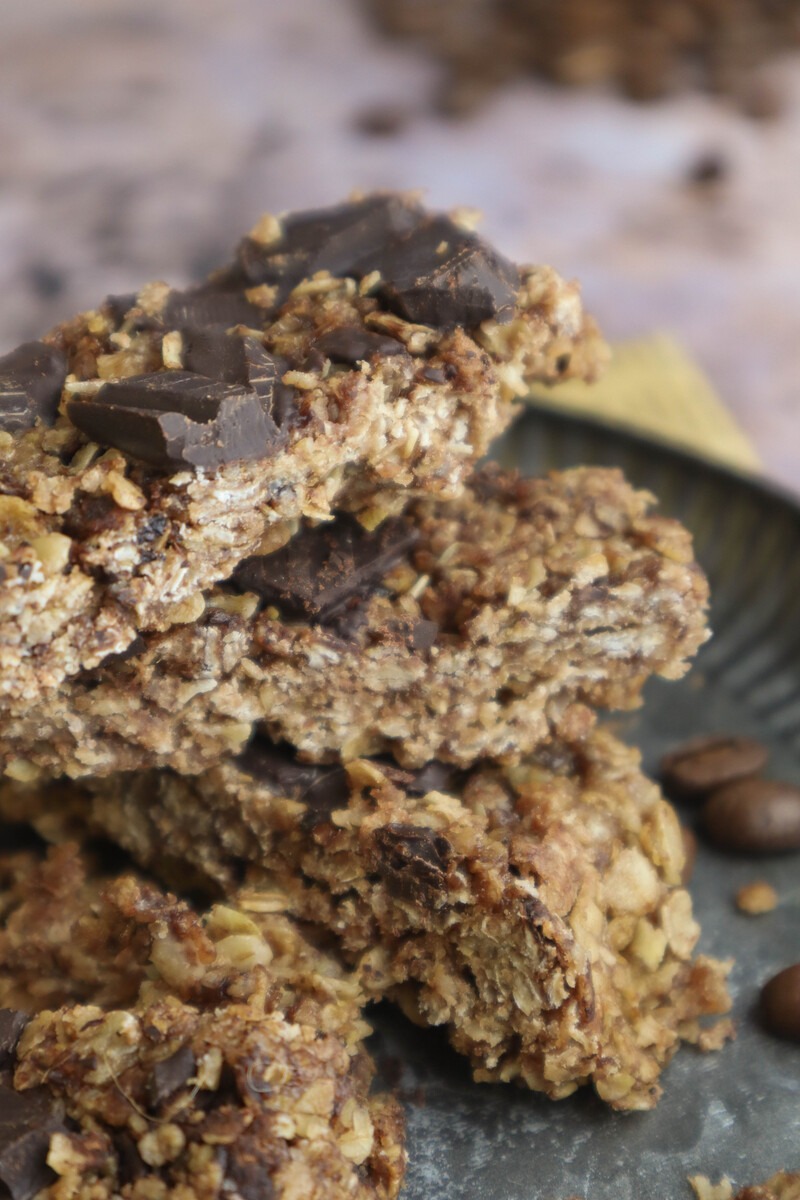 Vegan Mocha Chocolate Chip Granola Bars (No Bake) Recipe
By Peanut Palate
Ingredients
¼ cup vegan butter melted
½ cup pure maple syrup
½ tsp vanilla extract
2 pinches pink salt
1⅓ cup dry quick-cooking oats
1½ tsp instant coffee powder
2 tsp cacao powder
¼ cup semisweet vegan chocolate chunks
Instructions
1In a medium-sized bowl, mix the first three ingredients.
2Add in the next four ingredients, stirring to incorporate.
3Stir in the chocolate chips last.
4Line a baking tray with parchment paper.
5Pat down the granola bar mixture medium-thick into the tray. Press it down firmly with a spatula, or grease your hands so it doesn't stick.
6Place in the refrigerator for at least 2 hours to firm up.
7Then cut into 8 bars and enjoy!
View Full Recipe
Top Vegan Recipe Resources
🥑