Recipes

Vegan Ferrero Rocher Chia Seed Pudding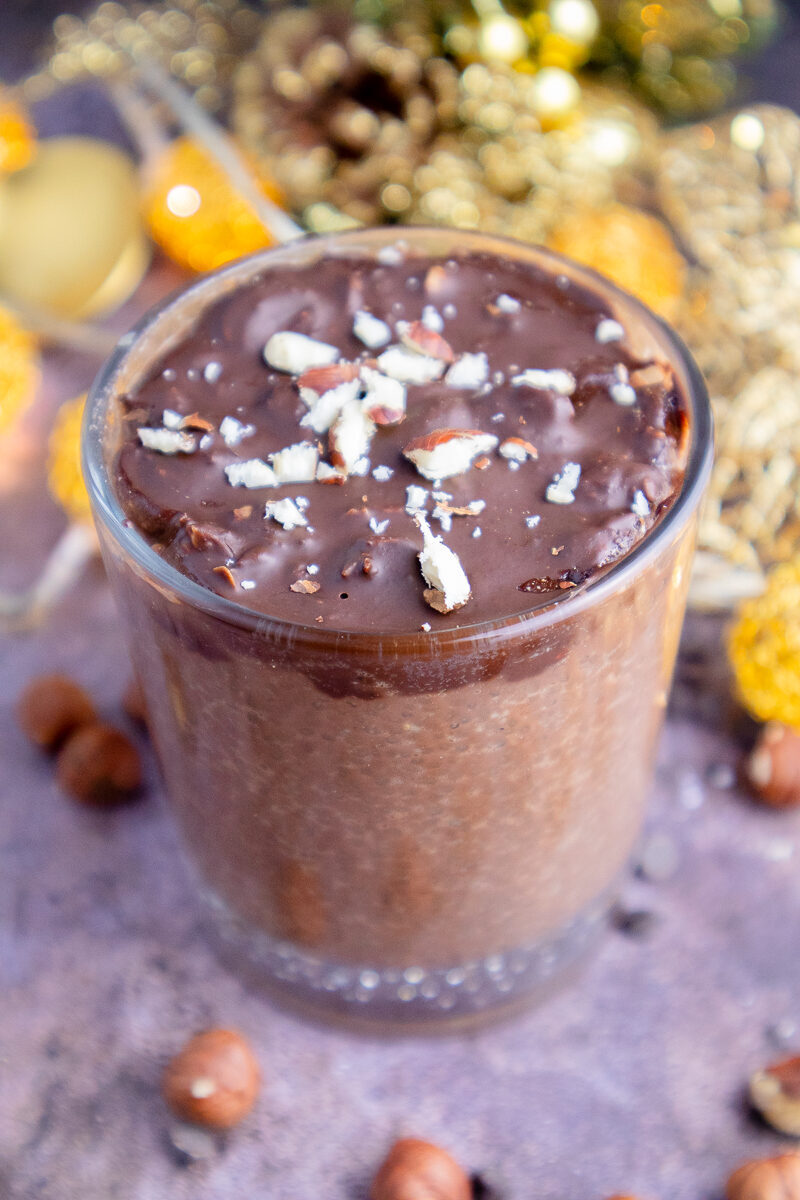 Vegan Ferrero Rocher Chia Seed Pudding Recipe
By Peanut Palate
Ingredients
For the Chia Pudding
5 tbsp chia seeds
1 cup oat milk
1 tbsp pure maple syrup
1 tsp vanilla extract
2 tbsp cacao powder
1 tbsp hazelnut butter
pinch pink salt
1-2 tbsp vegan semisweet mini chocolate chips optional add-in
For the Topping
3 tbsp vegan semisweet chocolate chips
1 tsp refined coconut oil
1 tbsp raw, whole hazelnuts skins removed, crushed and toasted
Instructions
1Mix together all chia seed ingredients in a small bowl.
2Add in the optional chocolate chips if desired.
3In a small saucepan over low heat, add the crushed hazelnuts. Stir them around for 1-2 minutes, until lightly toasted.
4Remove the hazelnuts from the saucepan and add the chocolate chips and coconut oil. Constantly stir with a rubber spatula until fully melted.
5Once the chocolate and oil is melted, stir in the hazelnuts.
6Pour the chocolate mixture over top of the chia pudding.
7Refrigerate for 30 minutes, or until the chocolate shell is hardened.
8Remove from the refrigerate once it's ready. Break the chocolate shell and eat it alongside the chia pudding. Enjoy!
View Full Recipe
Top Vegan Recipe Resources
🥑