Recipes

Easy British Oat & Seed Flapjacks Recipe (Thick & Chewy)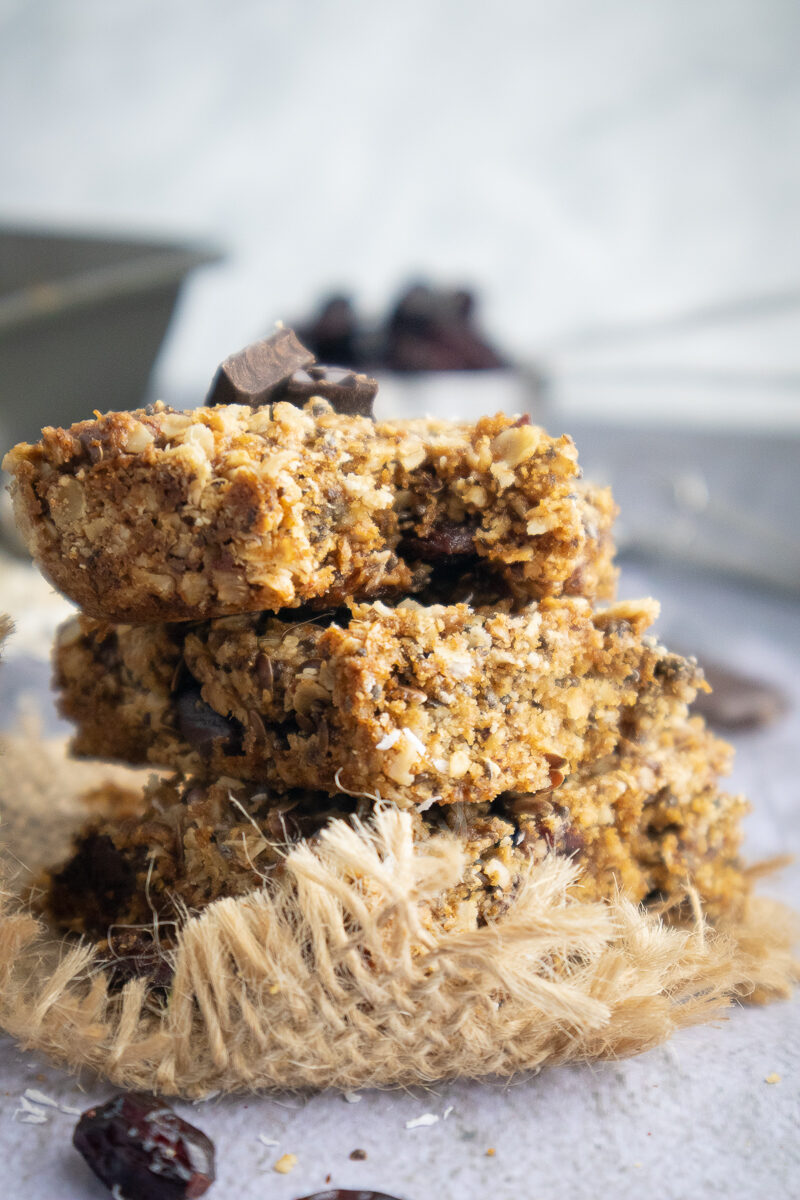 Easy British Oat & Seed Flapjacks Recipe (Thick & Chewy) Recipe
By Peanut Palate
🔪Prep Time: 25 mins
👩‍🍳Cook Time: 20 mins
Ingredients
1½ tbsp chia seeds mixed with 4½ tbsp water
1 cup oat flour
2 tbsp + 2 tsp ground chia seeds
¼ tsp baking soda
⅛ tsp pink salt
½ cup coconut sugar
½ cup vegan butter
¼ cup xylitol
1 tsp vanilla extract
1 cup rolled oats
2 tbsp dried cranberries
2 tbsp plump black raisins
2 tbsp unsweetened shredded coconut
1 tbsp whole flax seeds
2 tbsp vegan dark chocolate chunks
Instructions
1Mix the chia seeds and 4½ tbsp of water in a small bowl. Let it sit for 15 minutes to form a chia egg.
2Preheat oven to 350 degrees F. Grease a baking dish and set aside.
3Whisk together oat flour, ground chia seeds, baking soda and salt in a large bowl.
4Beat together butter, coconut sugar and xylitol in a large bowl. Add in the chia egg and the vanilla.
5Stir the flour mixture into the butter mixture until dough is just combined. Fold in oats and all the additional mix-ins.
6Pat the mixture down evenly into the baking dish. Bake for 20 minutes.
7Remove the dish from the oven. Place the dish on a heat-proof surface and let it chill in the refrigerator for at least 4 hours.
8After this time, bring the bars to room temperature to serve. Cut up into 8 squares and enjoy!
View Full Recipe
Top Vegan Recipe Resources
🥑