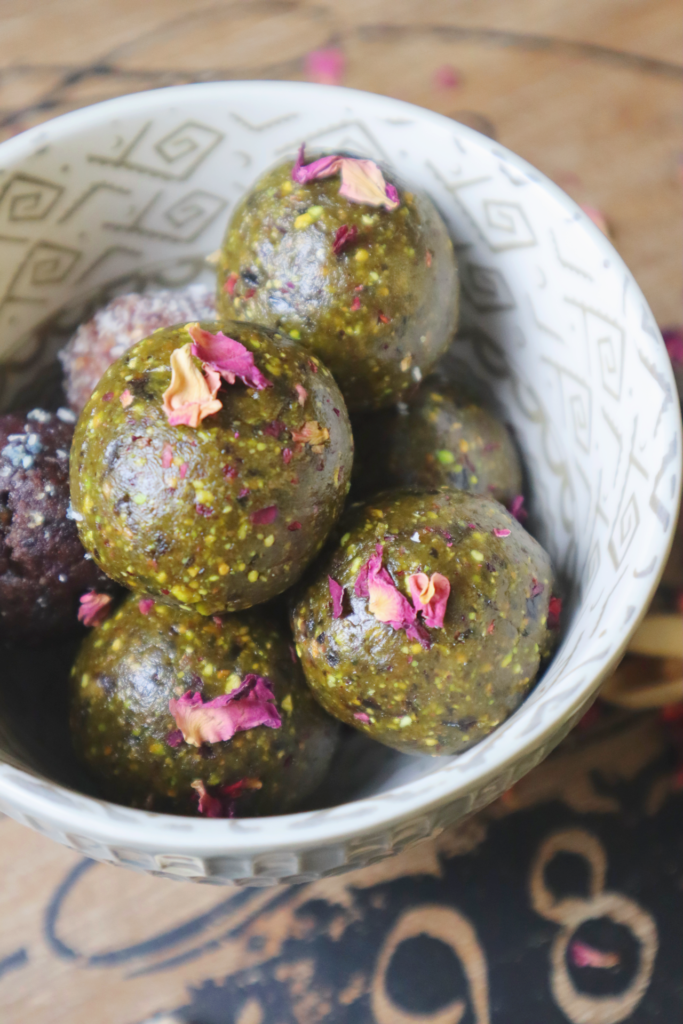 Rose Pistachio Bites Recipe
By Peanut Palate
Ingredients
½ cup raw pistachios, de-shelled
½ cup soft, pitted dates
1 tsp matcha powder
¼ tsp vanilla extract
Pinch salt
1 tbsp rose petals
Instructions
1Blend together all ingredients (except the rose petals) in a blender until a dough forms.
2Pulse the rose petals in 1-2 times so there are still chunks remaining.
3Roll into 6 bites. Store in the fridge or at room temperature.
4Keep them at room temperature when ready to eat. They might get difficult to bite into if you eat them straight out of the fridge.
View Full Recipe
Top Vegan Recipe Resources
🥑