Recipes

2-Ingredient Vegan Persimmon Chocolate Pudding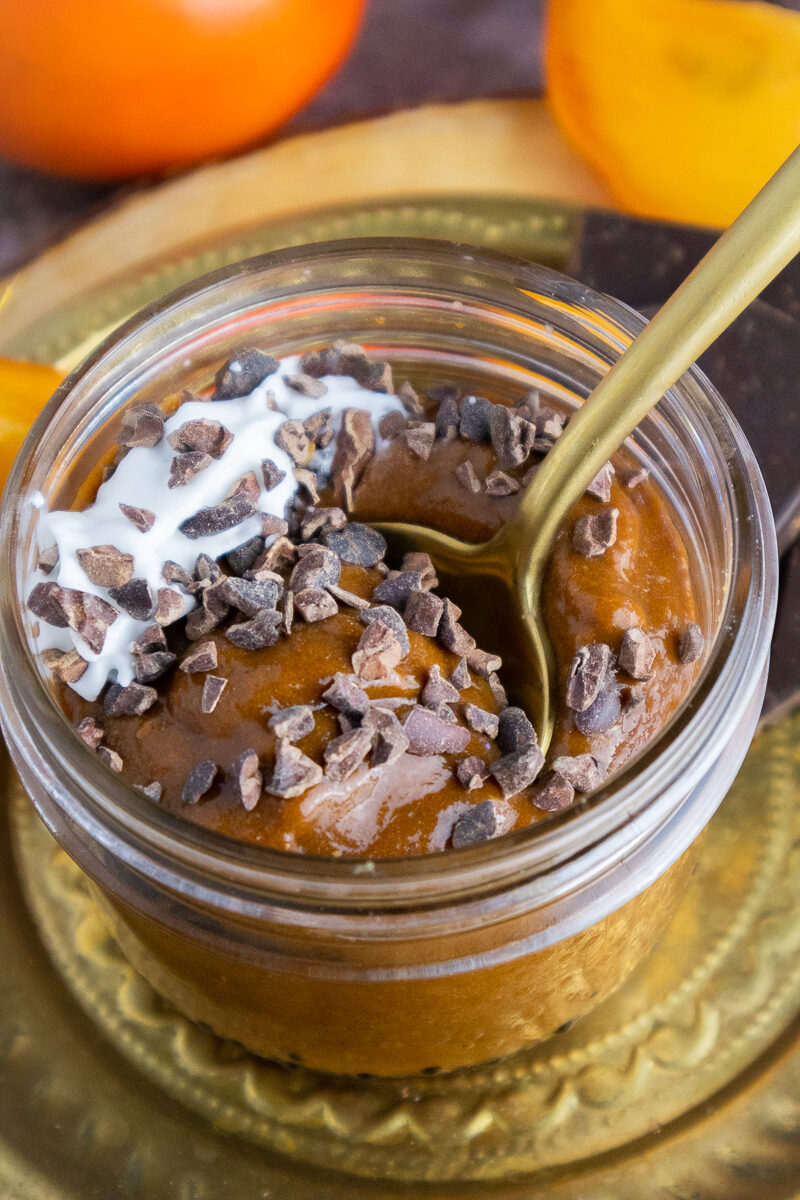 2-Ingredient Vegan Persimmon Chocolate Pudding Recipe
By Peanut Palate
Ingredients
1 large persimmons skin removed
1 tbsp cacao powder
¼ tsp vanilla extract optional
pinch pink salt optional
pure maple syrup optional, for added sweetness
Instructions
1Remove the skin of the persimmons. You can eat it separately, but keeping the skin on won't make the pudding super smooth.
2Blend together the cacao, persimmon pulp, optional salt and vanilla in a high-speed blender.
3Taste test the pudding. Add optional maple syrup, for added sweetness.
4Add the persimmon mixture into a bowl and top with your favorite toppings. Enjoy!
View Full Recipe
Top Vegan Recipe Resources
🥑