Recipes

No Bake Chocolate Chip Tahini Cookie Dough Bars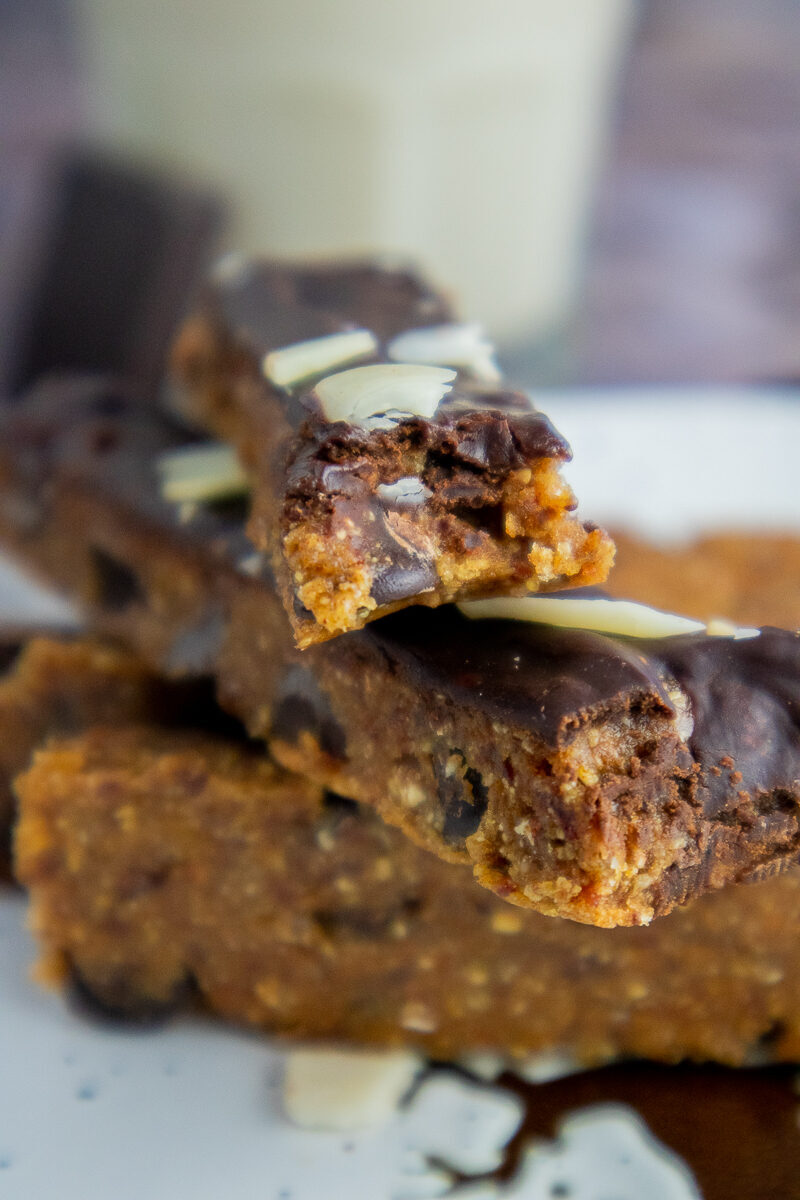 No Bake Chocolate Chip Tahini Cookie Dough Bars Recipe
By Peanut Palate
Ingredients
⅔ cup Medjool dates pitted
⅓ cup dry rolled oats blended into a powder after measuring
1 tbsp pure maple syrup
1 tbsp tahini
¼ tsp vanilla extract
pinch pink salt
¼ cup vegan semisweet chocolate chips add-in
⅓ cup vegan semisweet chocolate chips optional chocolate topping
Instructions
1Blend together all ingredients, except the chocolate chips, in a food processor until a dough forms.
2Turn off the machine and mix in the ¼ cup chocolate chips by hand.
3Line a baking tray with parchment paper or a baking sheet. Press down the dough medium-thick into the tray to make 6 bars. If the tray isn't the exact size for the amount of dough made, it can still work – the dough won't spread.
4Optional (extra time required): In a small saucepan over low heat, melt about a third cup of chocolate chips, if desired as topping. Constantly stir the mixture, and pour the melted chocolate in an even layer over the bars once fully melted.
5Refrigerate the bars for an hour.
6Remove from the refrigerator. Using a pizza cutter, cut into 6 even bars. Enjoy!
View Full Recipe
Top Vegan Recipe Resources
🥑