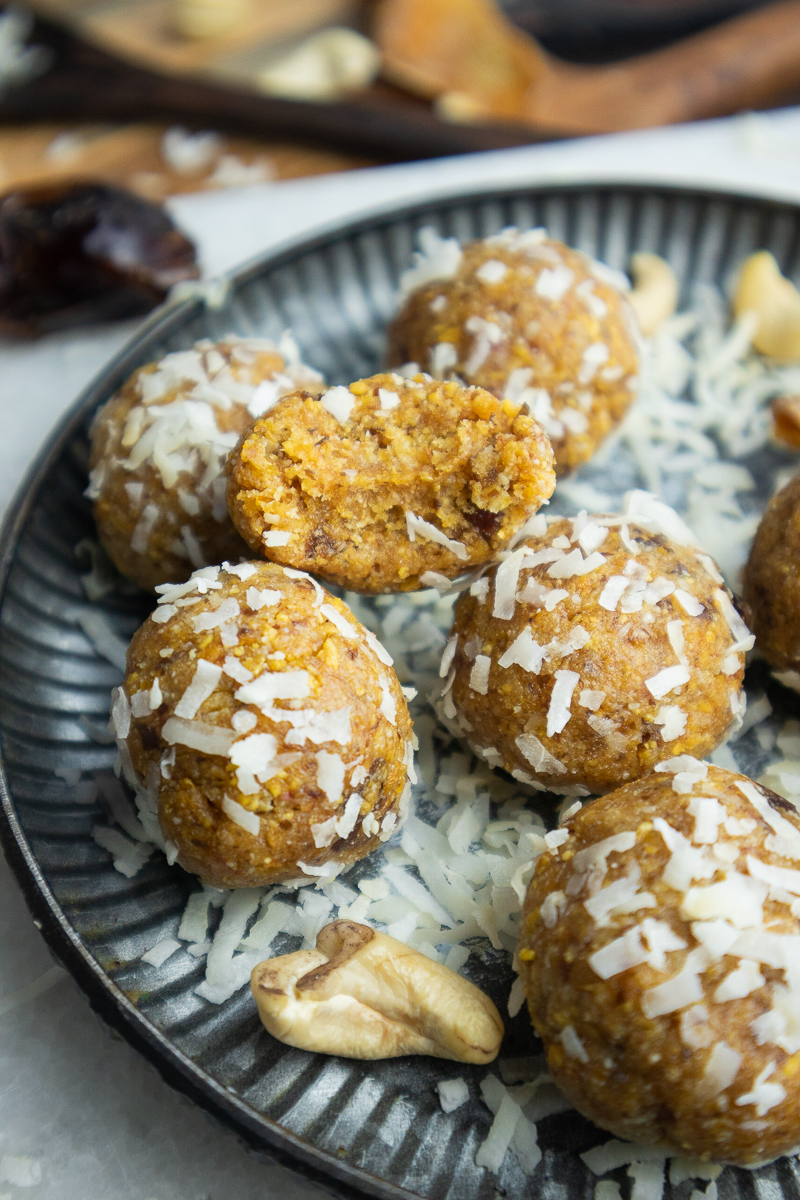 Mango Coconut Energy Balls Recipe
By Peanut Palate
Ingredients
⅓ cup dried mango slices
¼ cup unsweetened shredded coconut sub: sweetened shredded coconut
⅛ tsp vanilla extract
Pinch pink salt
2 tbsp coconut flour
⅓ cup medjool dates, pitted sub: any other type of soft pitted dates if not medjool. Add 1-2 more dates if dough is not sticky enough
¼ cup raw cashews
⅓ cup unsweetened shredded coconut for rolling // sub: sweetened shredded coconut
Instructions
1Blend together the cashews first to grind them into a powder (or run them through a spice grinder).
2Add the rest of the ingredients to the blender, except the ⅓ cup coconut for rolling.
3Once a shapeable dough has formed, shape it into 8 medium-sized balls.
4Keep the coconut for rolling in a separate small bowl. Once all the balls are shaped, roll them in the coconut. Enjoy!
5To store, keep them at room temperature in an airtight container.
View Full Recipe
Top Vegan Recipe Resources
🥑