Recipes

Healthy Vegan Tahini Freezer Fudge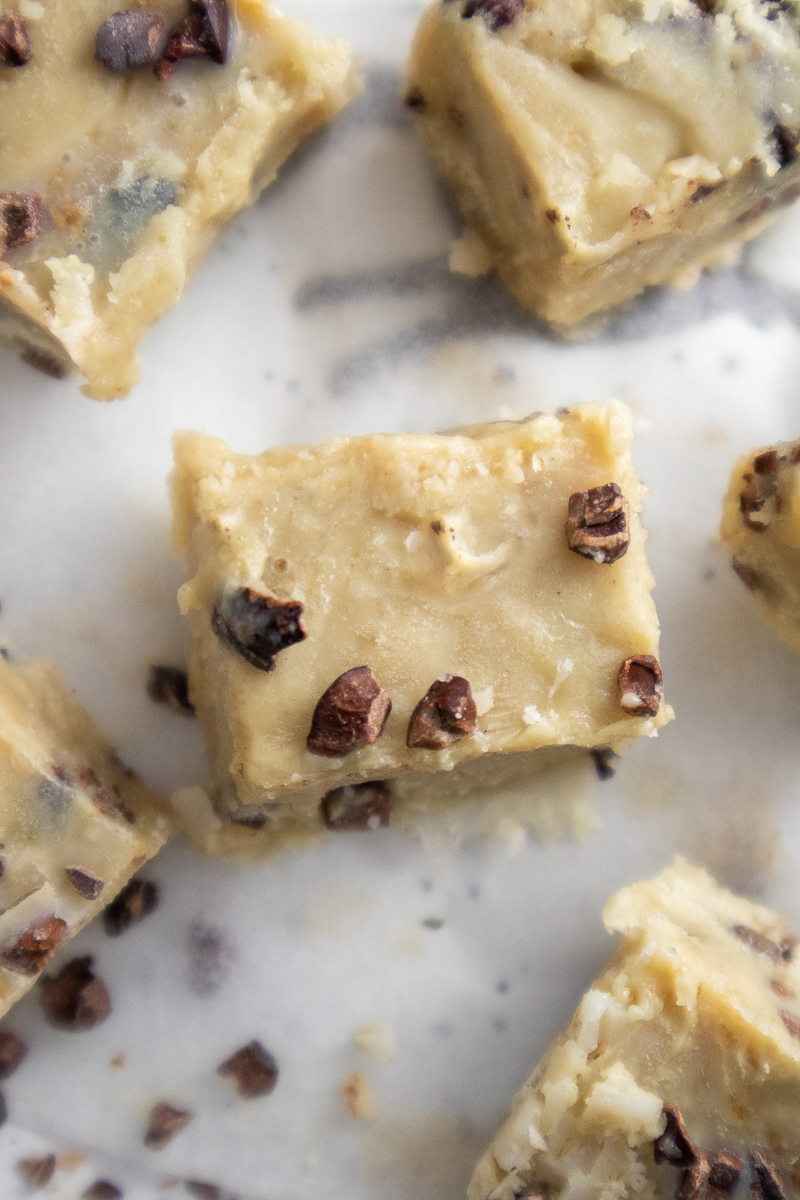 Healthy Vegan Tahini Freezer Fudge Recipe
By Peanut Palate
Ingredients
1 tbsp + 1 tsp refined coconut oil melted
½ cup tahini
2 tbsp + 2 tsp pure maple syrup
½ tsp vanilla extract
8 pinches pink salt
½ cup vegan semisweet chocolate chips
Instructions
1Keep in freezer
2Mix together the melted coconut oil, maple syrup, tahini, salt and vanilla in a large bowl, until a creamy texture forms.
3Once the fudge mixture is fully incorporated, mix in the chocolate chips.
4Pour the tahini mixture into a loaf pan lined with parchment paper. You can choose two different tray sizes, one small tray and add the rest into cupcake liners, or into any shape. Make sure it is poured medium-thick, as in the photos.
5Place the fudge in the freezer for about 2 hours to chill.
6Once frozen, remove from the freezer and cut into 6 squares of fudge. Enjoy!
View Full Recipe
Top Vegan Recipe Resources
🥑