Recipes

Christmas Peppermint Oreo Cookie Balls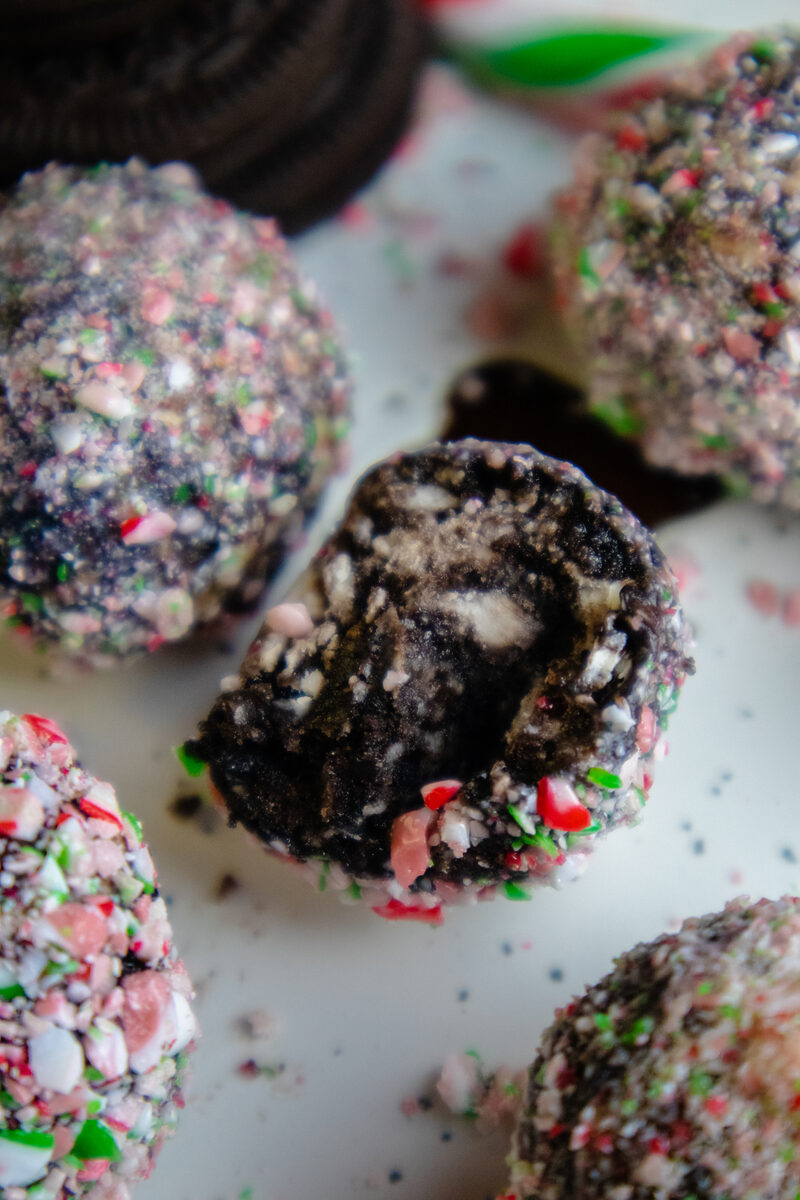 Christmas Peppermint Oreo Cookie Balls Recipe
By Peanut Palate
Ingredients
⅓ cup vegan cream cheese softened at room temperature
⅓ cup vegan whipped cream carton of frozen whip, not whip from an aerosol can (see substitution notes)
16 regular-size Oreos
3 regular-size candycanes multicolored red, green and white
Instructions
1Grind the candycanes in a spice grinder until they are broken down into small pieces, but not a full powder (see photos in this post for size). Set these aside in a small bowl once crushed.
2Place the Oreos in a sealed Ziploc bag. Using a rolling pin, crush the Oreos into small to medium size chunks.
3In a large bowl, place the crushed Oreos, the softened cream cheese and the cool whip. Mix it all together with a stand mixer or a spatula, until it comes together into one sticky mixture.
4The mixture will be too liquid-y to shape into balls, so place it in the freezer for about 30 minutes. Check on it every 10 minutes after the 30 minute mark, until you are able to shape them easily with your hands and the mixture holds instead of falling apart.
5Once the mixture is solid enough, shape into 6 balls, coating each ball with the crushed candycanes before placing them on a cookie sheet or a baking tray lined with parchment paper.
6Once the balls are ready, place them in the freezer to set for about 30 minutes more.
7Once they are fully set, remove from the freezer and enjoy! You can let them thaw at room temperature for some time, or eat them cold as they are.
View Full Recipe
Top Vegan Recipe Resources
🥑