Recipes

Dairy Queen Strawberry Ice Cream Sundae With Sauce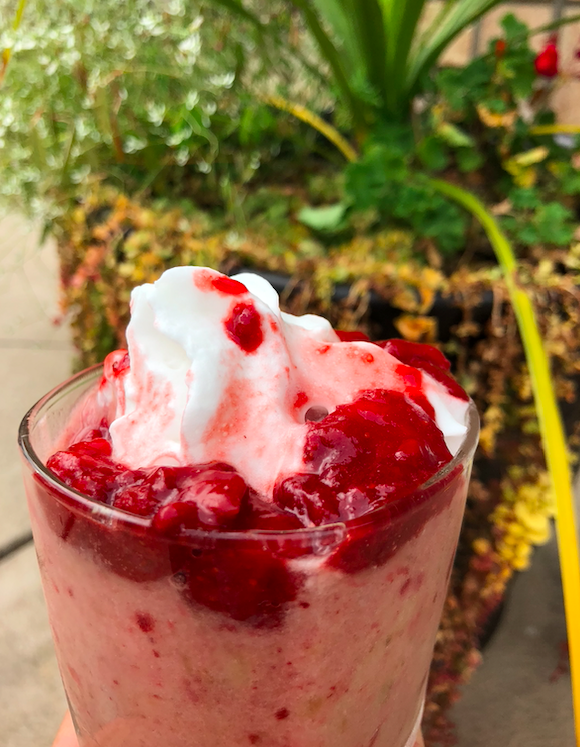 Dairy Queen Strawberry Ice Cream Sundae With Sauce Recipe
By Peanut Palate
Ingredients
For the Sauce
¼ cup frozen strawberries
½ tsp fresh lemon juice
½ tbsp coconut sugar
1 tbsp room temperature water
pinch pink salt
⅛ tsp vanilla extract
For the Ice Cream
½ cup frozen strawberries
1 medium frozen banana peeled and chopped
vegan whipped cream optional topping
Instructions
1In a saucepan over medium heat, combine strawberries with other compote ingredients. Constantly stir until the water bubbles away and it thickens. This will take 10-15 minutes.
2Allow the mixture to cool down for an hour. You can also place this in the refrigerator to chill.
3Blend together the ingredients for the ice cream in a food processor until a thick ice cream consistency forms.
4You may have to stop the blender and scrape down the sides to help the blending process, adding a splash of water or plant-based milk if needed as well.
5Add the ice cream into a cup and pour the strawberry mixture over it. Top with whipped cream, if desired.
6Enjoy!
View Full Recipe
Top Vegan Recipe Resources
🥑