Recipes

Berries & Green Tea Popsicles Recipe (Low Carb)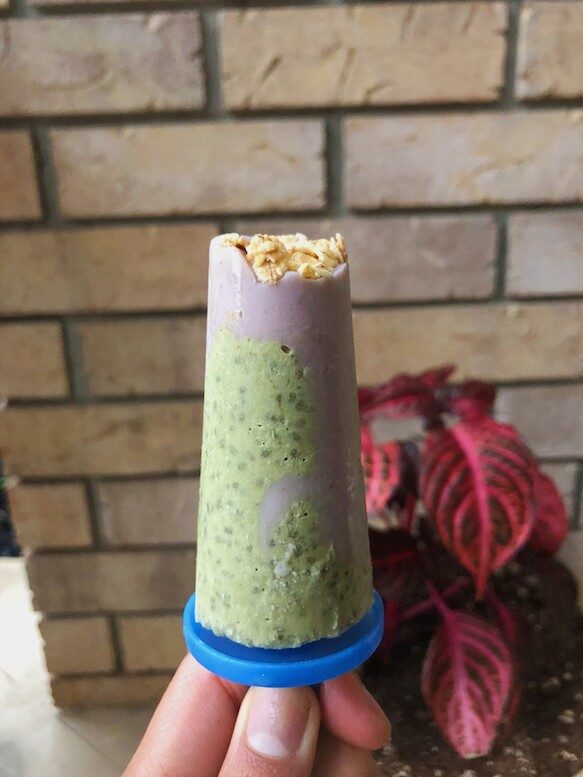 Berries & Green Tea Popsicles Recipe (Low Carb) Recipe
By Peanut Palate
Ingredients
For the Matcha Layer
2 tbsp chia seeds
2 tbsp pure maple syrup
2 tsp matcha powder
¼ tsp vanilla extract
¼ cup full-fat, canned coconut milk
¼ cup oat milk
For the Yogurt Layer
½ cup vegan berry-flavored yogurt
For the Granola Layer
3 tsp vegan granola
Instructions
1In a medium bowl, mix together all the ingredients for the matcha layer.
2Pour a teaspoon of granola at the bottom of 3 different popsicle molds.
3Layer each of the individual popsicles evenly with yogurt.
4Top each mold evenly with the matcha chia popsicle mixture.
5Put a popsicle stick into the top of each mold.
6Freeze for 5-6 hours, or until fully frozen.
7To remove the popsicles from the molds, run the molds under hot water to soften them up. Then slowly begin to pull the top off and release the popsicle from the mold.
8Enjoy!
View Full Recipe
Top Vegan Recipe Resources
🥑