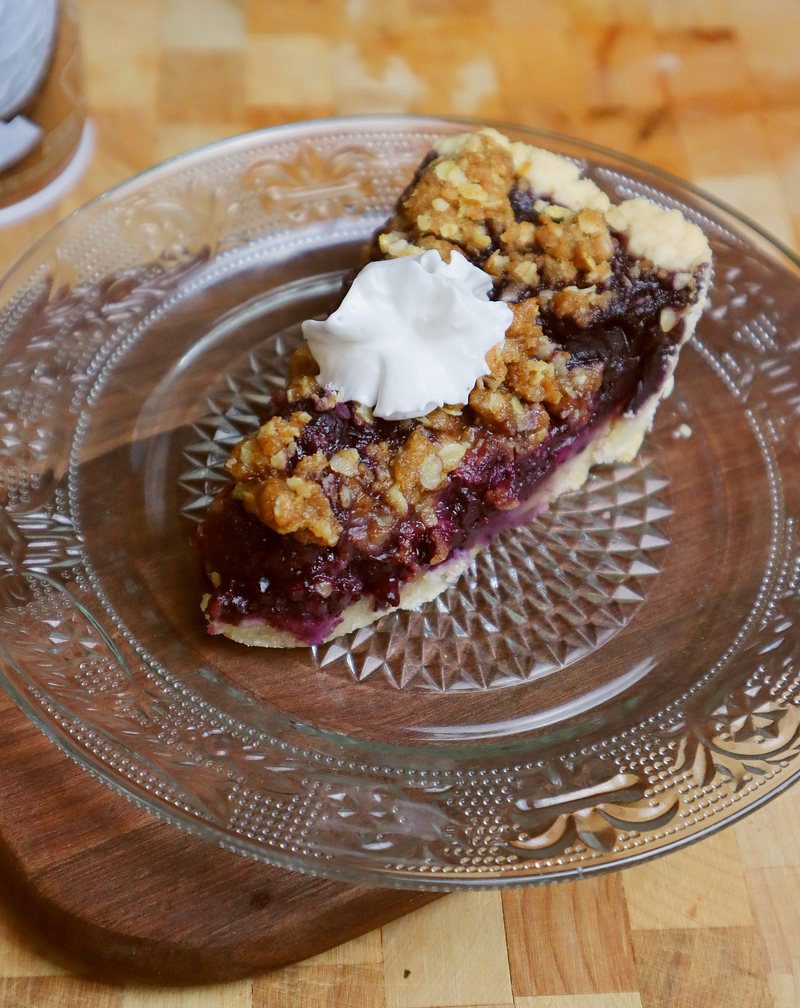 Vegan Blueberry Pie Recipe Recipe
By Peanut Palate
Ingredients
For the Crust
1 full vegan pie crust recipe see recipe link below in notes
For the Filling
4 cups frozen wild blueberries
¾ cup xylitol
3 tbsp corn starch
½ tsp ground cinnamon
¼ tsp salt
For the Topping
½ cup coconut sugar
6 tbsp all-purpose flour
6 tbsp vegan butter cold and cubed
⅔ cup dry rolled oats
1 tsp ground cinnamon
For Serving
vegan whipped cream optional topping
Instructions
1Preheat the oven to 350 degrees F.
2Make one full pie crust from the recipe linked in the notes below. Place this crust into a 12" prepared pie pan, greased with coconut oil or vegan butter.
3Bake it for 6-7 minutes at 350 degrees F for this recipe.
4Remove the pie crust from the oven and set it on a heat-safe surface.
5Turn the oven to 375 F for the next steps.
6Place the blueberries for the filing in a large bowl. Mix together all the filling ingredients, aside from the blueberries. Once the mixture is ready, sprinkle it over the blueberries in the bowl, and stir to combine.
7Pour this into the pie crust.
8Mix together the dry ingredients coconut sugar, flour, and cinnamon in a bowl.
9Use a pastry cutter to cut the cold butter into the sugar mixture until a crumble forms.
10Sprinkle this flour mixture over top of the pie filling.
11Bake the pie at 375 degrees F for 50 minutes.
12Once the pie is done, remove it from the oven.
13Place on a heat-proof surface to cool down for 1-2 hours before serving.
14Once it has cooled down, cut into 8 slices and serve with a dollop of vegan whipped cream on top!
View Full Recipe
Top Vegan Recipe Resources
🥑