Recipes

Gluten Free Vegan Cereal (Chocolate Pecan)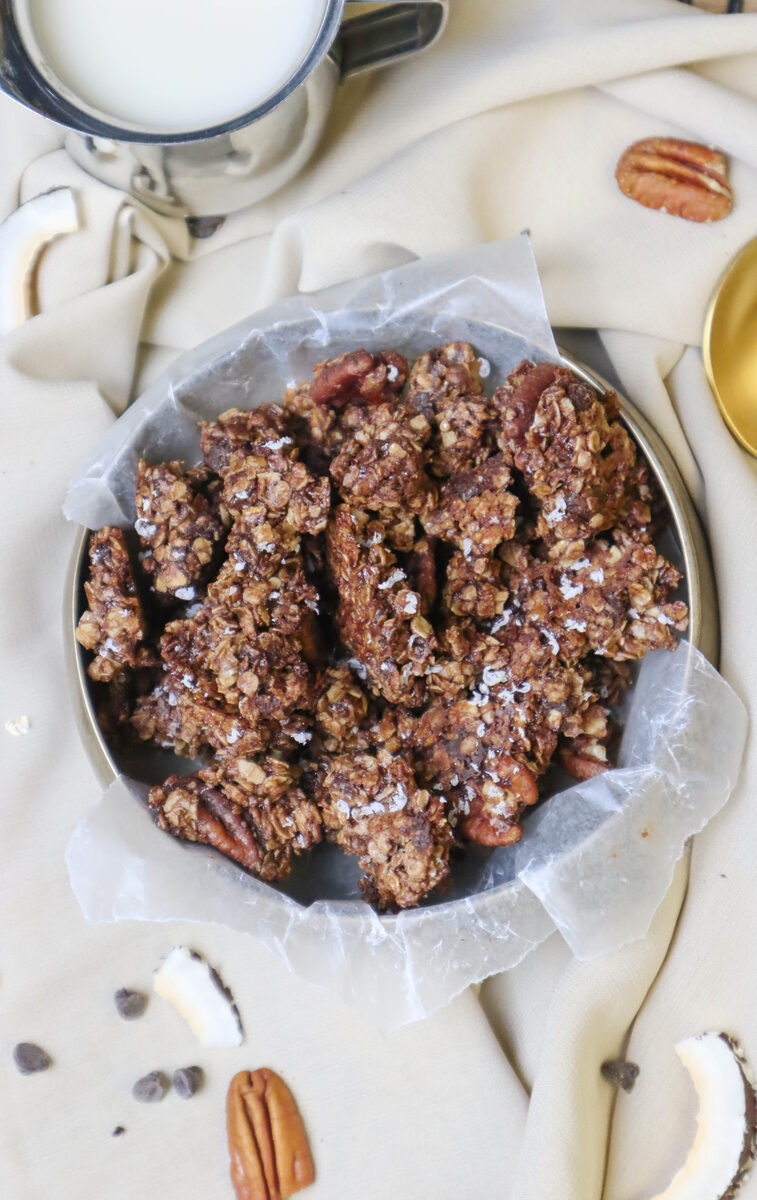 Gluten Free Vegan Cereal (Chocolate Pecan) Recipe
By Peanut Palate
🔪Prep Time: 10 mins
👩‍🍳Cook Time: 25 mins
Ingredients
2 tbsp refined coconut oil not the virgin/extra virgin ones that taste like coconut
2 tbsp 100% pure maple syrup or any other liquid sweetener
½ cup dry rolled oats
1 tbsp cacao powder
½ tsp vanilla extract
3 tbsp chopped pecans
2 tbsp vegan dark chocolate chips or a chopped dark chocolate bar
⅛ tsp salt
Instructions
1Preheat the oven to 325 degrees F.
2Melt the coconut oil and maple syrup in a stovetop pan over low heat.
3In a separate bowl, mix together the dry ingredients, except the chocolate chips and pecans.
4Once the items on the stove are melted, mix them into the dry ingredients bowl.
5Stir in the pecans, and put this mixture onto a baking tray lined with parchment paper or a baking sheet. Spread it around the tray as granola, don't pat it down.
6Sprinkle the chocolate chips over top.
7Bake for 25 minutes on the middle rack of the oven.
8Remove from the oven and let it cool for 20 minutes, so the granola can harden.
9Enjoy! You can keep it stored in an airtight container.
View Full Recipe
Top Vegan Recipe Resources
🥑