Recipes

Creamy Vegan Roasted Red Pepper Hummus Recipe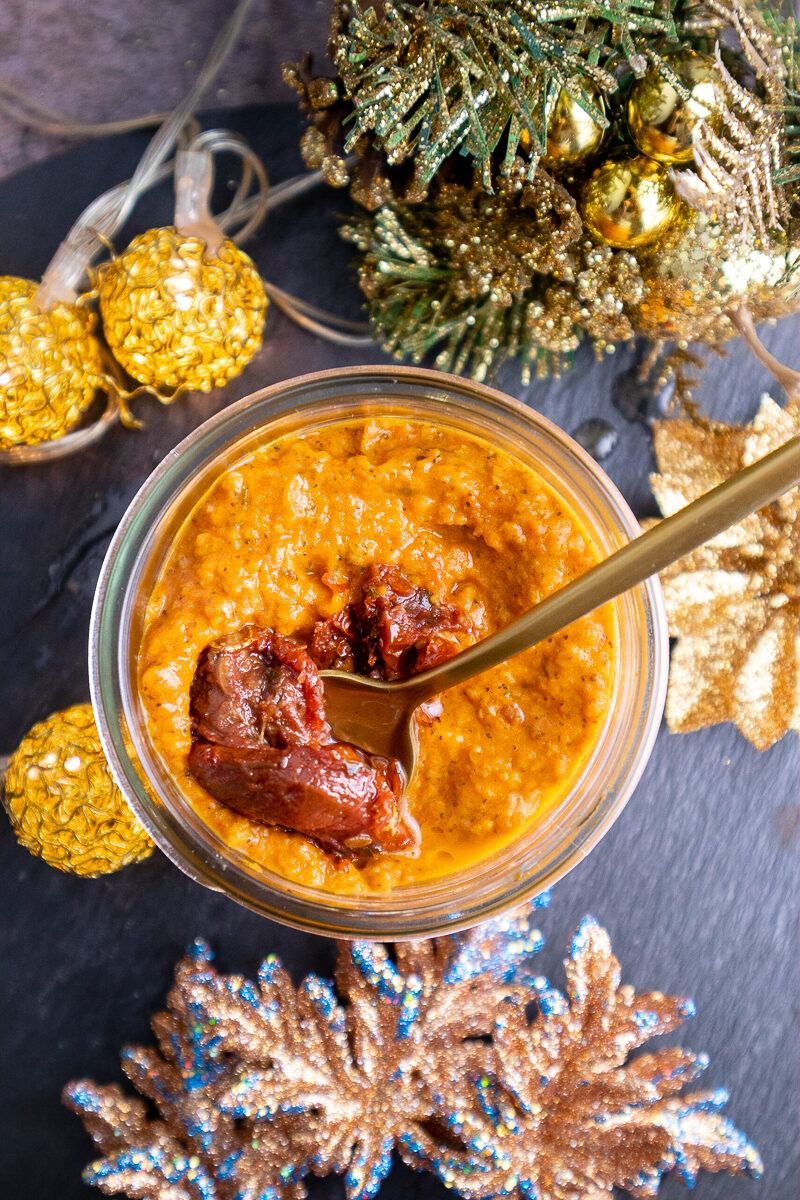 Creamy Vegan Roasted Red Pepper Hummus Recipe Recipe
By Peanut Palate
🔪Prep Time: 10 mins
👩‍🍳Cook Time: 10 mins
Ingredients
¾ cup chickpeas boiled, skins rubbed off
½ roasted large roasted red pepper
3 tbsp extra-virgin olive oil
2 tbsp tahini
2 tsp fresh lemon juice
½ tsp cumin seeds
pinch cayenne pepper
¼ tsp pink salt add more as desired
Instructions
1Prepare the cumin seed powder by warming up a small stovetop pan over medium-low heat.
2Once hot, add the cumin seeds into the pan. Stir them around with a rubber spatula, or shake the pan slightly to get them to move around.
3Watch them carefully – they will start to burn very quickly. It shouldn't take more than a minute to smell them toasting. Due to their darker color, it won't be as noticeable that they're toasting until they burn. However, you should be able to smell it.
4Once ready, add the seeds into a spice grinder. Grind until a powder forms.
5Set aside a scant ¼ tsp of the ground, toasted cumin seed powder for using in this recipe.
6Blend together all ingredients in a high-speed blender until smooth, stopping to scrape down the sides of the blender as needed.
7Add the dip into a serving bowl. Top with a drizzle of olive oil. Serve with your favorite dipping items – pretzel sticks, vegetables and more. Enjoy!
View Full Recipe
Top Vegan Recipe Resources
🥑