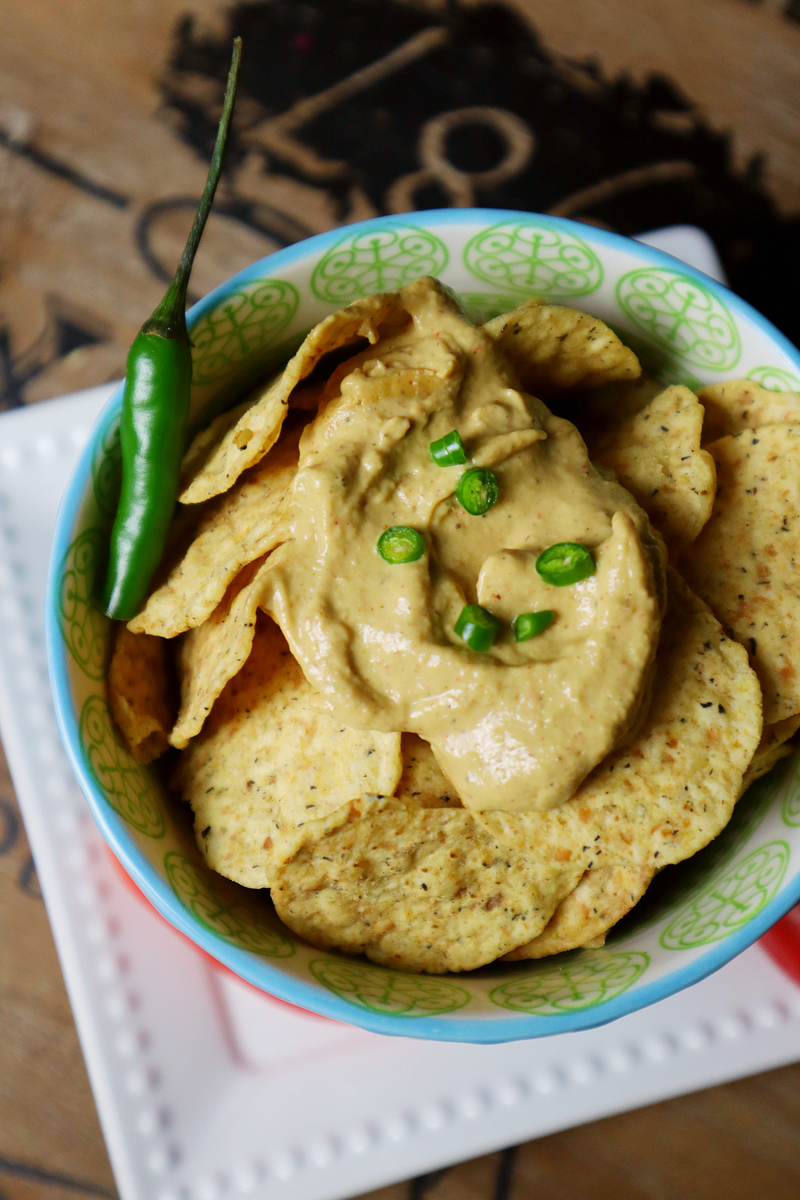 Best Vegan Queso Recipe
By Peanut Palate
Ingredients
1 tbsp olive oil
½ purple onion chopped
2 cloves garlic minced
¾ tsp paprika
¼ tsp coriander powder
⅛ tsp red chili powder I used indian red chili powder, so it is spicier than normal. Feel free to use a little more.
3 tbsp nutritional yeast
¼ tsp salt
¼ tsp black pepper
Pinch turmeric Just enough to make it more yellow, for color
½ cup cashew milk
½ cup raw cashews
Instructions
1Take the raw cashews and boil them in hot water in a large pot on the stovetop for an hour. The water should be covering the cashews at all times. If some of it evaporates, add more.
2After an hour in boiling water, the cashews should be very soft. Drain the water, and add the cashews into a blender.
3Add in the rest of the ingredients.
4Blend until a smooth sauce is formed.
5Serve this sauce right away with chips while it's hot (since the cashews will still be hot after boiling, the sauce will be hot when it's blended). Alternatively, refrigerate and serve cold later, which will make the sauce thicker as well.
6See storage information below. Nutritional information is also given below for the entire recipe, not individual servings.
View Full Recipe
Top Vegan Recipe Resources
🥑