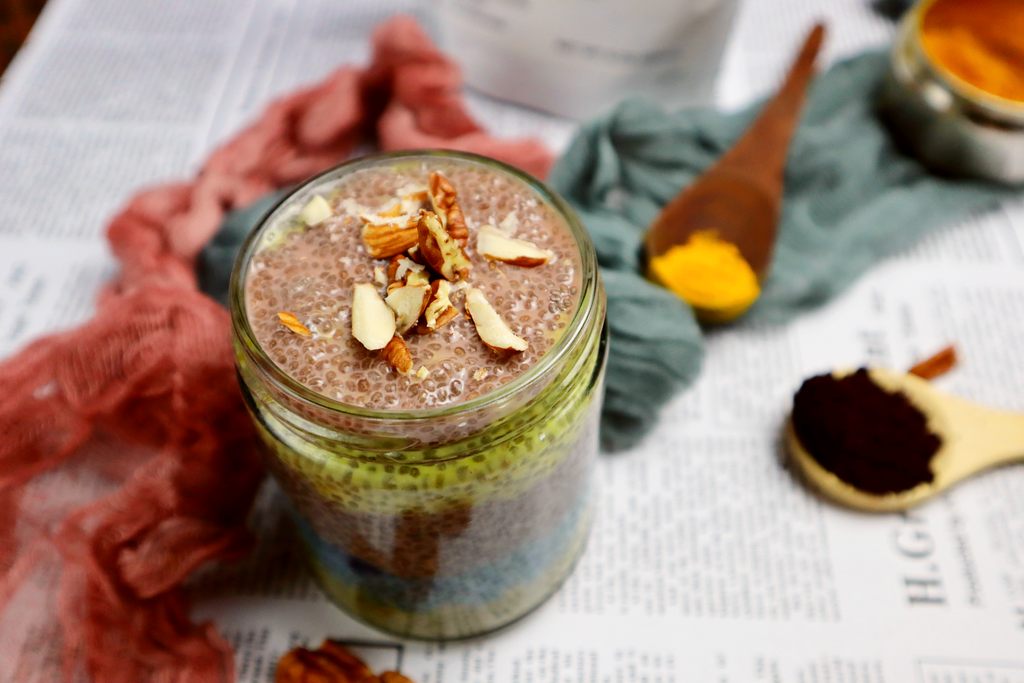 3-Ingredient Chia Pudding Recipe
By Peanut Palate
Ingredients
1 cup oat milk
5 tbsp chia seeds
1 tbsp pure maple syrup
1 tsp vanilla extract optional
pinch pink salt optional
For Optional Colors
ground turmeric yellow
matcha powder green
butterfly pea powder blue
acai powder or taro powder purple
dried rose petals pink
Instructions
1Combine chia seeds, sweetener and milk in a clear cup or a mason jar. Optionally, stir in the vanilla and salt.
2Mix in any additional flavors.
3Let each mixture rest for 15 minutes in the fridge. It will thicken up after just 15 minutes, but for a thicker pudding leave it for even longer.
4Remove from the fridge, give it a good stir and top with your favorite toppings before eating!
5Alternatively, leave it overnight in the fridge to eat the next morning or throughout the week.
View Full Recipe
Top Vegan Recipe Resources
🥑