Recipes

Vegan Chocolate Tart Recipe (With Caramel)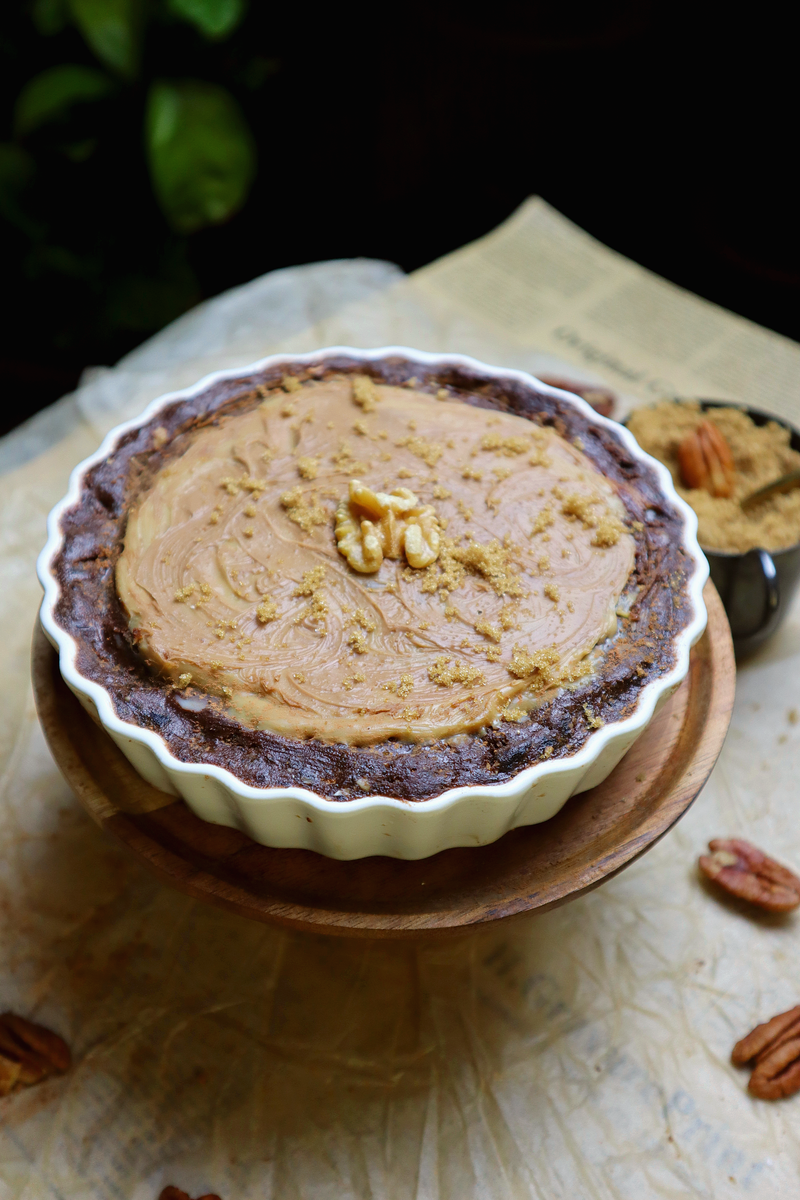 Vegan Chocolate Tart Recipe (With Caramel) Recipe
By Peanut Palate
Ingredients
For the Crust
1¼ cup Medjool dates pitted
6 tbsp dry rolled oats or quick-cooking oats
6 tbsp raw walnuts
3 tbsp cacao powder
¾ tsp vanilla extract
Pinch salt
For the Caramel Layer
¼ can full-fat coconut milk
2 tbsp coconut sugar
¼ tsp vanilla
⅛ tsp salt
For the Chocolate Layer
½ cup full-fat canned coconut milk
2-4 tbsp agave syrup
⅛ tsp vanilla
1½ tsp refined coconut oil
Pinch salt
2¼ ounces vegan semisweet chocolate
Instructions
1Blend all crust ingredients together until a dough forms.
2Grease the bottom of the tart pan with a little bit of oil, then pat this dough down. Make sure there is enough room in the middle of the tart – you can make the sides of the crust thicker. It should be medium-thick.
3Mix together all ingredients, except the vanilla, in a stovetop pan or skillet over low heat with a rubber spatula or whisk. Keep stirring it until it is all melted, then take it off the heat and stir in the vanilla.
4Pour this chocolate layer evenly over top of the crust.
5Mix together all ingredients except the vanilla in a stovetop pan over medium heat. Continuously stir.
6Allow it to boil, then turn the heat to low right away. Keep stirring, and let it simmer for 10-15 minutes. It should thicken up.
7Turn off the heat, stir in the vanilla and let this caramel mixture cool down for 10 minutes.
8Pour it over the tart. Then top with any nuts, shaved chocolate, fresh fruit or other toppings.
9Refrigerate for a couple hours, or until you are able to cleanly cut through the tart. This should be about 4-5 hours.
10When serving, let it thaw outside of the fridge for 10 minutes before cutting. Tip: Dip a knife in boiling water before cutting. This also makes it easier to cut through the crust.
11Enjoy! See storage notes below.
View Full Recipe
Top Vegan Recipe Resources
🥑