Recipes

Homemade Vegan Butterfinger Candy Bars (Without Candy Corn)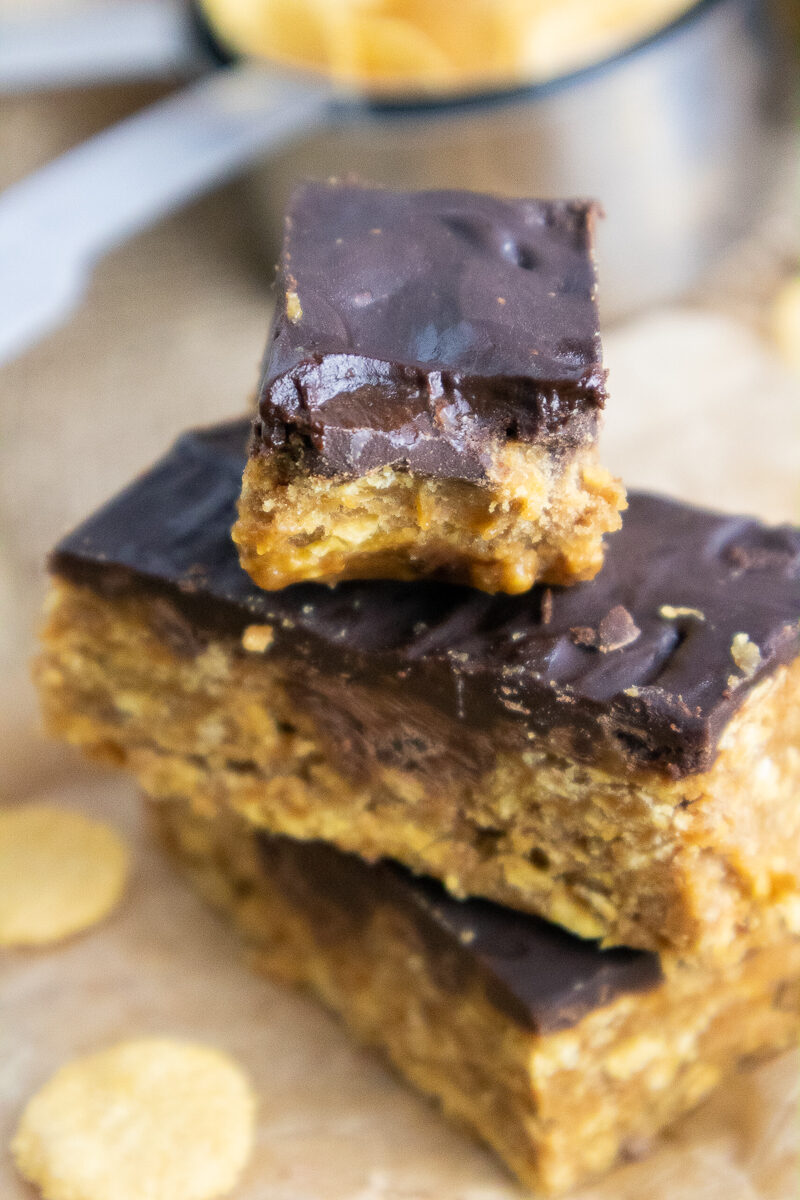 Homemade Vegan Butterfinger Candy Bars (Without Candy Corn) Recipe
By Peanut Palate
Ingredients
For the Butterfingers
½ cup coconut sugar
½ cup refined coconut oil
1 tsp vanilla extract
½ tsp pink salt
1 tsp blackstrap molasses
½ cup cane sugar
1 cup natural, creamy peanut butter
½ cup agave syrup
2⅓ cups plain, unfrosted vegan cornflakes
For the Topping
½ cup oat milk
2 cups vegan semisweet chocolate chips
Instructions
1Mix all ingredients with a rubber spatula, except the vanilla and cereal, in a saucepan over low heat until softened.
2Remove warm peanut butter mixture from the heat. Stir in the vanilla extract and the cereal, until all ingredients are evenly distributed.
3Line a baking pan with wax paper, leaving extra paper hanging off the sides for easy lifting later on. Pour the mixture into the tray, patting down medium-thick. Set aside.
4Next, clean the saucepan and place the chocolate topping ingredients in it.
5Use a rubber spatula to stir the chocolate topping ingredients over low-medium heat, until fully melted. Alternatively, you can use a double boiler to melt chocolate, or place the chocolate in a heat safe bowl, microwaving it in 20 second intervals and stirring, until melted.
6Pour the chocolate topping over the bars, spreading it into an even layer.
7Place the bars in the freezer for a half hour.
8Once frozen, use a pizza cutter to cut 16 bars. Enjoy!
View Full Recipe
Top Vegan Recipe Resources
🥑