Recipes

Raspberry Chocolate Truffle Yogurt Parfait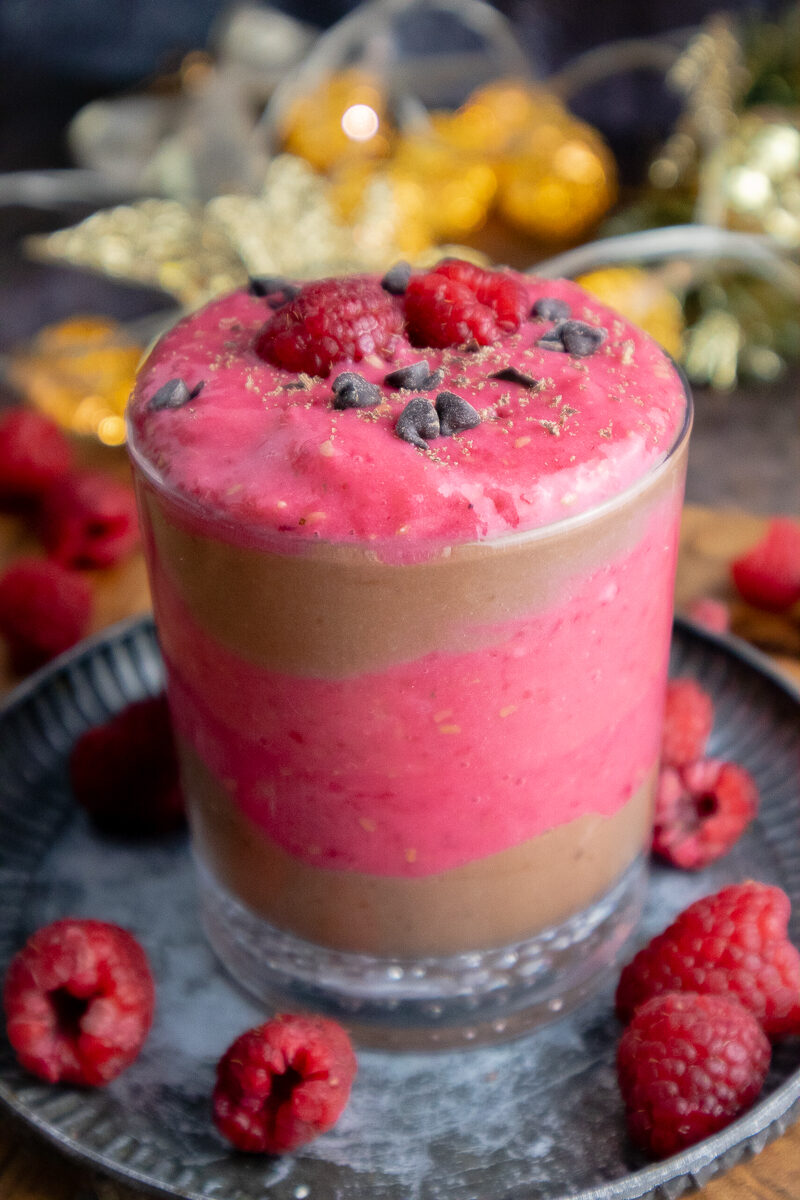 Raspberry Chocolate Truffle Yogurt Parfait Recipe
By Peanut Palate
Ingredients
For the Chocolate Layer
½ cup plain vegan yogurt
1 tbsp cacao powder
1 tbsp pure maple syrup add more as desired
¼ tsp vanilla extract
For the Raspberry Layer
¾ cup fresh raspberries
2 tsp pure maple syrup add more as desired
½ cup plain vegan yogurt
For the Topping
mini vegan chocolate chips
fresh raspberries
Instructions
1Blend together the chocolate layer ingredients and the raspberry layer ingredients separately. Add more sweetener as desired in each layer, depending on the tanginess of the yogurt brand used.
2Set both of these mixtures aside in different bowls.
3In parfait glasses, begin by layering half of the raspberry layer, followed by the chocolate layer. Repeat this once more, making two of each layer overall.
4Top with fresh fruit, vegan chocolate chips, homemade granola or other optional toppings. Enjoy!
View Full Recipe
Top Vegan Recipe Resources
🥑