Recipes

Easy Vegan Peanut Butter Mousse Recipe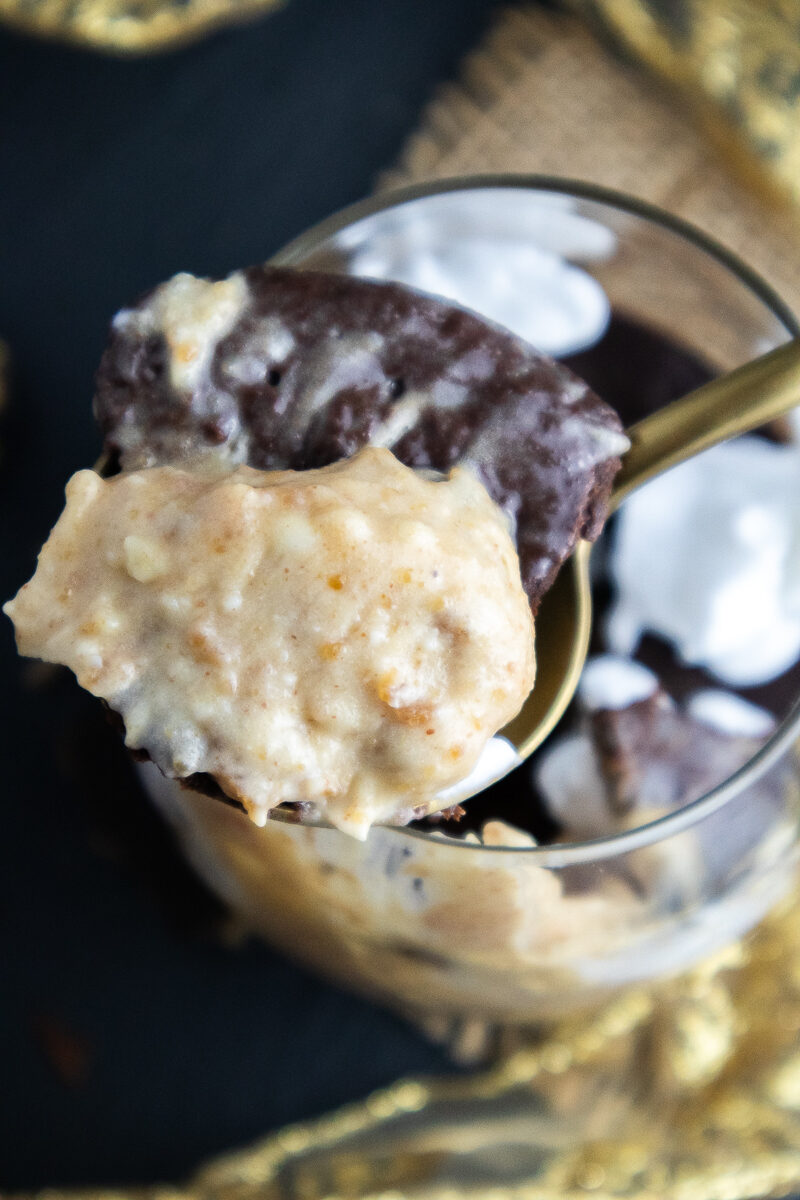 Easy Vegan Peanut Butter Mousse Recipe Recipe
By Peanut Palate
Ingredients
For the Mousse
2 tbsp creamy peanut butter
4 tsp agave nectar
¼ tsp vanilla extract
2 tbsp unflavored silken tofu
¼ cup canned coconut cream
pinch pink salt
Optional Chocolate Topping
7 tbsp vegan semisweet chocolate chips
splash water
Optional Topping
vegan whipped cream
Instructions
1Blend together all the ingredients in a large bowl for the mousse using a blender.
2Once the mixture is fully blended, pour the mousse into a cup. Place this in the refrigerator for at least one hour, until thickened.
3If making the chocolate layer, add the chocolate with a splash of water if needed, in a small saucepan.
4Fill a larger saucepan with water, and place this on the stovetop over medium-low heat.
5Place the smaller saucepan with the chocolate on top of the larger one. This creates a "double boiler" method at home, and avoids the chocolate clumping when it melts.
6Constantly stir the chocolate with a whisk or spatula to melt.
7Once melted, remove the saucepans from the stovetop. Pour the chocolate mixture over the refrigerated peanut butter mousse in the cup.
8Refrigerate for an hour or two, until the chocolate shell is hardened.
9When serving, top with optional vegan whipped cream, if desired. Enjoy!
View Full Recipe
Top Vegan Recipe Resources
🥑