Recipes

Raw Vegan Snickers Ice Cream Recipe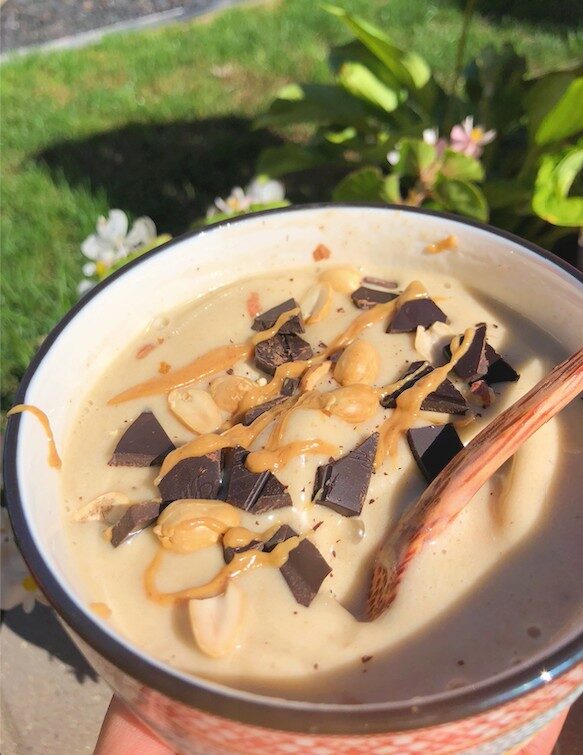 Raw Vegan Snickers Ice Cream Recipe Recipe
By Peanut Palate
Ingredients
1 tbsp creamy peanut butter
2 medium frozen bananas peeled and chopped
¼ cup oat milk
¼ tsp vanilla extract
3 medium Medjool dates pitted
Mix-Ins
1 tbsp roasted peanuts crushed
1 tbsp vegan semisweet chocolate chips
Instructions
1Blend together the first 5 ingredients in a food processor. You may have to stop it in between a couple times to scrape down the sides until a smooth ice cream consistency forms.
2Pour the ice cream mixture into a bowl.
3Stir in the peanuts and chocolate chips by hand.
4Enjoy right away!
View Full Recipe
Top Vegan Recipe Resources
🥑