Recipes

Vegan Smores Recipe (Indoor + Campfire)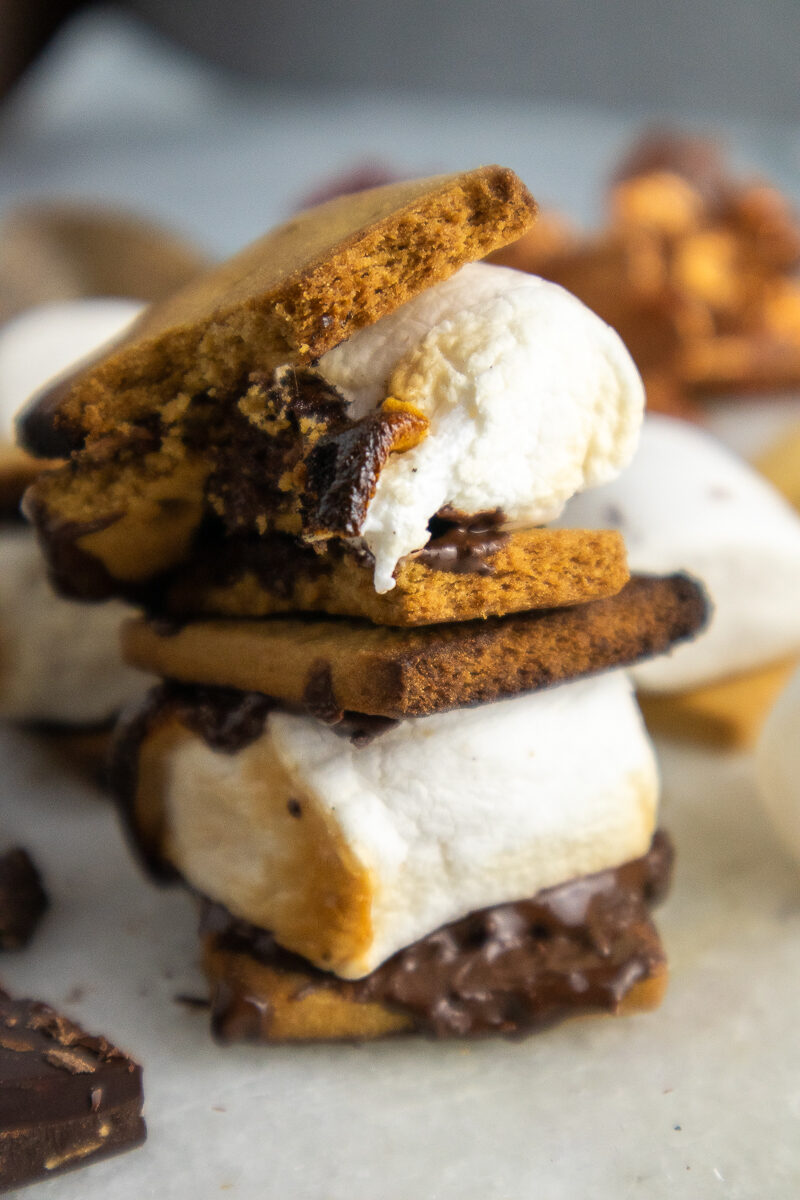 Vegan Smores Recipe (Indoor + Campfire) Recipe
By Peanut Palate
Ingredients
20 regular size vegan graham crackers
10 large vegan marshmallows
10 large squares vegan semisweet chocolate
Instructions
1If making the s'mores indoors, then select the broil button on the oven.
2Place a sheet of parchment paper or a cookie sheet on a baking tray.
3Layer the s'mores together. Start with one graham cracker as the base, top with one of the chocolate pieces, then a marshmallow, and the second graham cracker on top. Repeat to make 10 s'mores.
4Once the oven is ready, place the baking tray in there for 1-2 minutes. The s'mores will begin to burn quickly, so keep a close eye on them. Remove the tray from the oven as soon as the marshmallows begin to get toasted. Each oven will vary, but my oven took a full 2 minutes.
5Once the baking tray is removed from the oven, enjoy the s'mores while they're hot!
6If making the s'mores outdoors over a campfire, then put one marshmallow on one skewer or stick at a time. Toast the marshmallows over the campfire until golden brown.
7Place each marshmallow with a square of chocolate in between two graham crackers, to form a sandwich.
8Enjoy warm!
View Full Recipe
Top Vegan Recipe Resources
🥑