Recipes

Traditional Stuffed Dates Recipe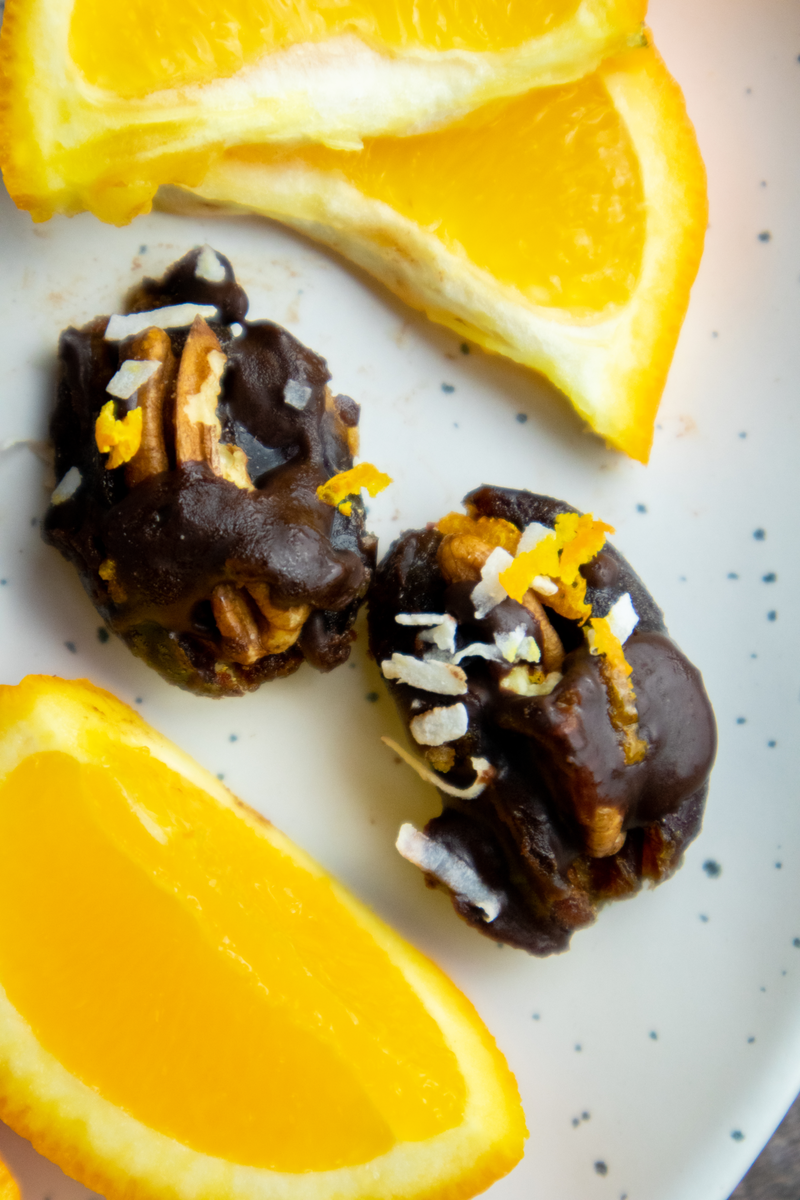 Traditional Stuffed Dates Recipe Recipe
By Peanut Palate
Ingredients
6 large medjool dates pitted and sliced lengthwise
2 tbsp semisweet chocolate chips
6 raw pecans
6 tsp shredded coconut
1 small orange or tangerine for zesting
Instructions
1Add the pecans to a small skillet over medium heat. Constantly stir them around until they begin to brown – they will burn quickly so be careful! You can also taste one to check – it should be crunchier and more flavourful than a raw pecan.
2Once toasted, remove the pecans from the stovetop. Alternatively, you can skip this step as well if you'd like to keep the pecans raw.
3Stuff one pecan into all the pitted dates.
4Take the two small stovetop pots and add water into the larger one, filling it up halfway.
5Place it over low heat on the stove, then add the smaller pot into it. Make sure the water does not go into the smaller pot – if it does, remove some water from the larger pot.
6Add the chocolate chips into the smaller pot and constantly stir them around to melt.
7Once they are melted, turn the heat off and drizzle all of the melted chocolate over the dates. I like to dip a spoon inside the chocolate and very quickly move back and forth over a date to create a drizzle. Otherwise, the chocolate will drop in random clumps over the dates.
8After the chocolate topping, sprinkle each date with 1 teaspoon shredded coconut.
9Zest the orange with the grater to add a few orange flakes to each date – I didn't measure this, but you can see the amount of orange zest on each date in the photo. Add to your liking.
10Once completed, refrigerate or freeze the dates for an hour. Personally, I prefer them frozen (they become a lot harder and chewier). I recommend refrigerating them first if you aren't sure on how the texture would change if frozen.
11Enjoy!
View Full Recipe
Top Vegan Recipe Resources
🥑