Recipes

Single Serving Vegan Marshmallow Brownie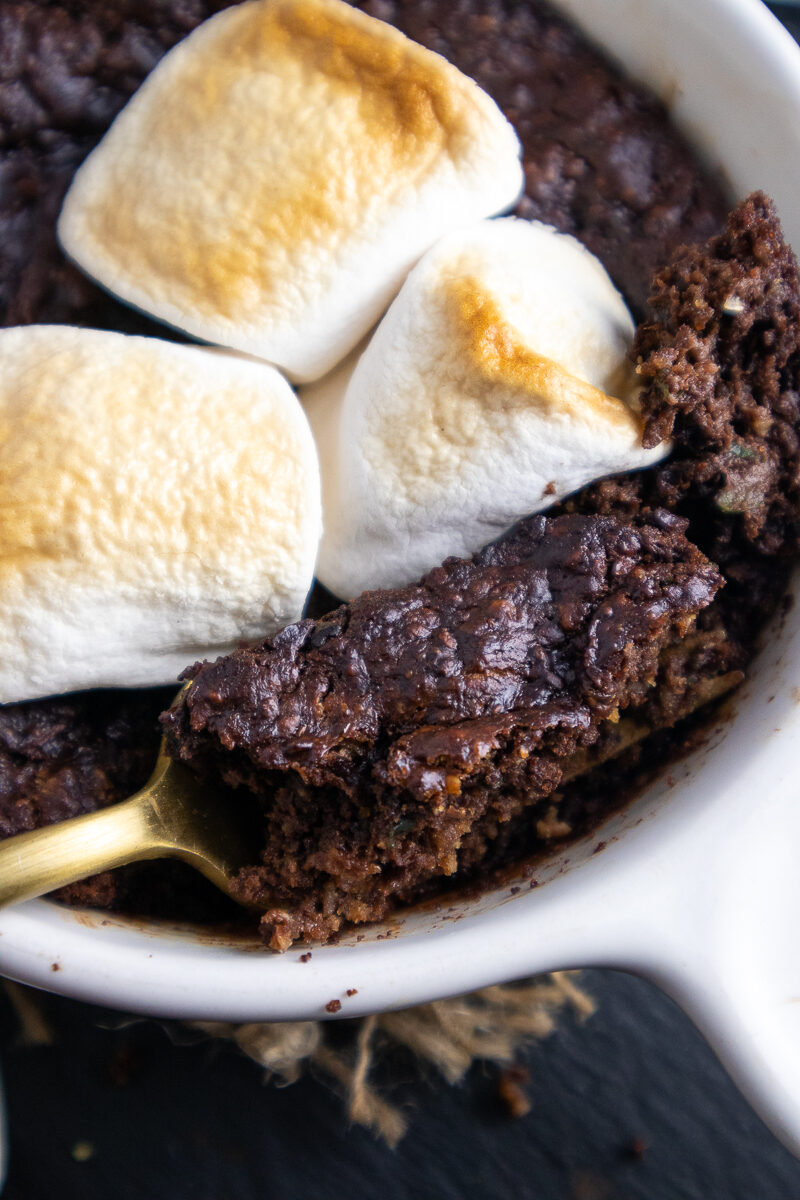 Single Serving Vegan Marshmallow Brownie Recipe
By Peanut Palate
🔪Prep Time: 10 mins
👩‍🍳Cook Time: 30 mins
Ingredients
6 tbsp almond butter room temperature, unsalted
8 tsp pure maple syrup
½ cup shredded zucchini water not squeezed out
2 tbsp cocoa powder
1 tbsp chia seeds
½ tsp vanilla extract
¼ + ⅛ tsp baking soda
pinch pink salt
3 regular-size vegan marshmallows
Instructions
1Preheat oven to 350F. Grease the walls of the dish, if a ramekin or another small baking dish, with a small amount of vegan butter or a neutral oil, such as avocado oil. Alternatively, line it with a circular piece of parchment paper.
2Mix together the dry ingredients and the wet ingredients, except the vegan marshmallows, in a small bowl, until a wet batter forms.
3Pour batter in an even layer into 1-2 ramekins, depending on the size. They should be filled about two-thirds of the way. Bake for 25 minutes.
4Add the marshmallows on top of the brownie batter in the oven after 25 minutes. Bake for 2 minutes more.
5After ~27 minutes in the oven, the brownies will be cooked and the marshmallows will be golden brown. If the marshmallows are already starting to get too brown while in the oven, remove them before the 2 minutes are up. This will depend on the type of oven being used.
6Allow the brownie to cool for 15 minutes before eating. Once cool enough to eat, serve with vegan cool whip and enjoy!
View Full Recipe
Top Vegan Recipe Resources
🥑