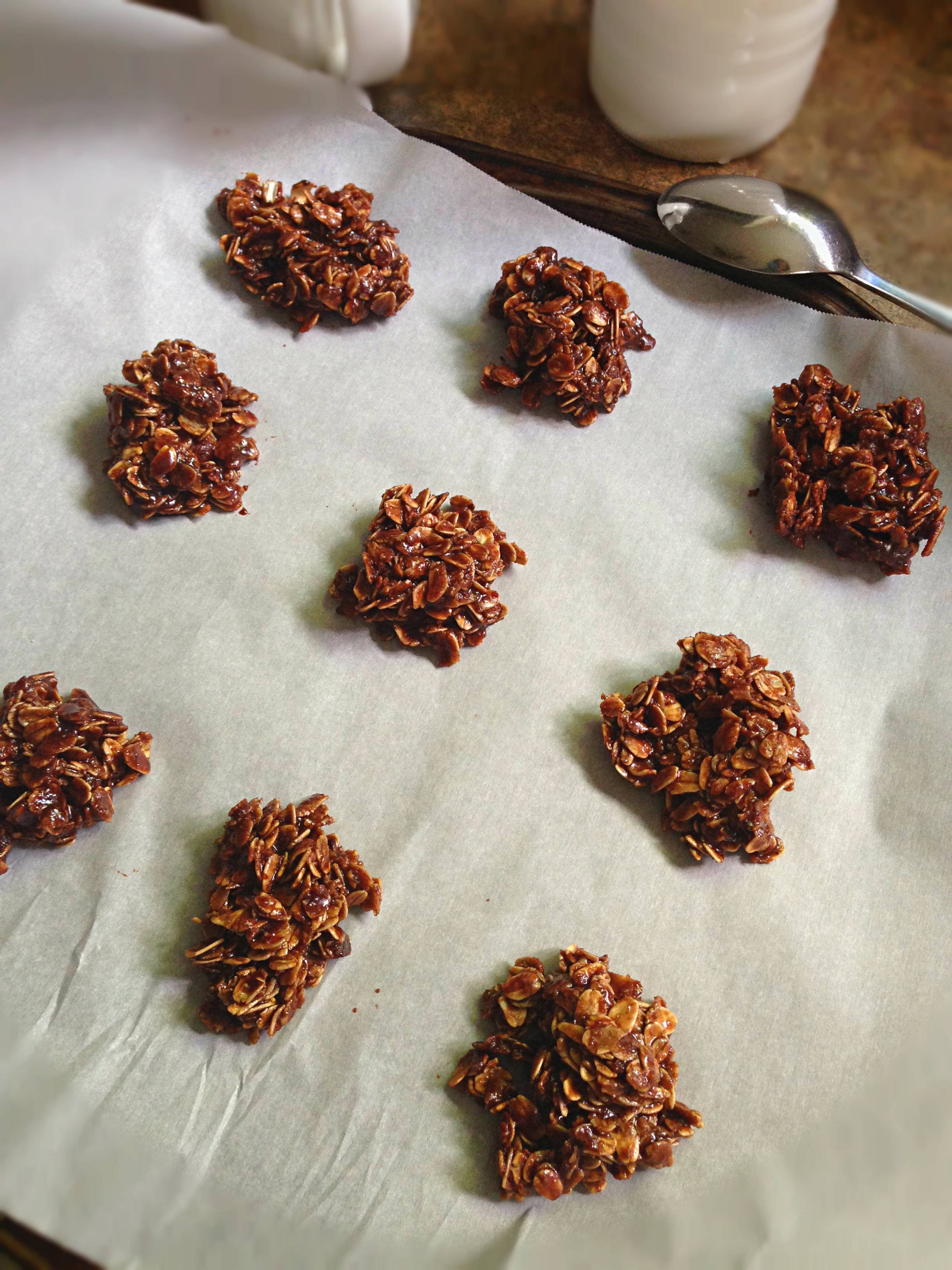 Simple Vegan Cookie Recipe (No Bake) Recipe
By Peanut Palate
Ingredients
½ cup refined coconut oil
2 cups cane sugar
⅓ cup dutch-processed cocoa powder
½ cup oat milk
3 cups rolled oats
1 tsp vanilla extract
Instructions
1Mix the sugar, coconut oil, cocoa powder, and milk in a stovetop pan on medium heat.
2Constantly stir with a whisk until it begins to bubble.
3Remove from the heat and stir in the dry oats and vanilla extract.
4Line a cookie tray with a non-stick mat. Scoop 35 cookies using a cookie scoop.
5Set in the refrigerator for a few hours to harden. I recommend around 3-4 hours!
6Alternatively, if you are short on time, try keeping them in the freezer for an hour or two instead.
View Full Recipe
Top Vegan Recipe Resources
🥑