Recipes

No Bake Coconut Balls (Matcha + Chocolate)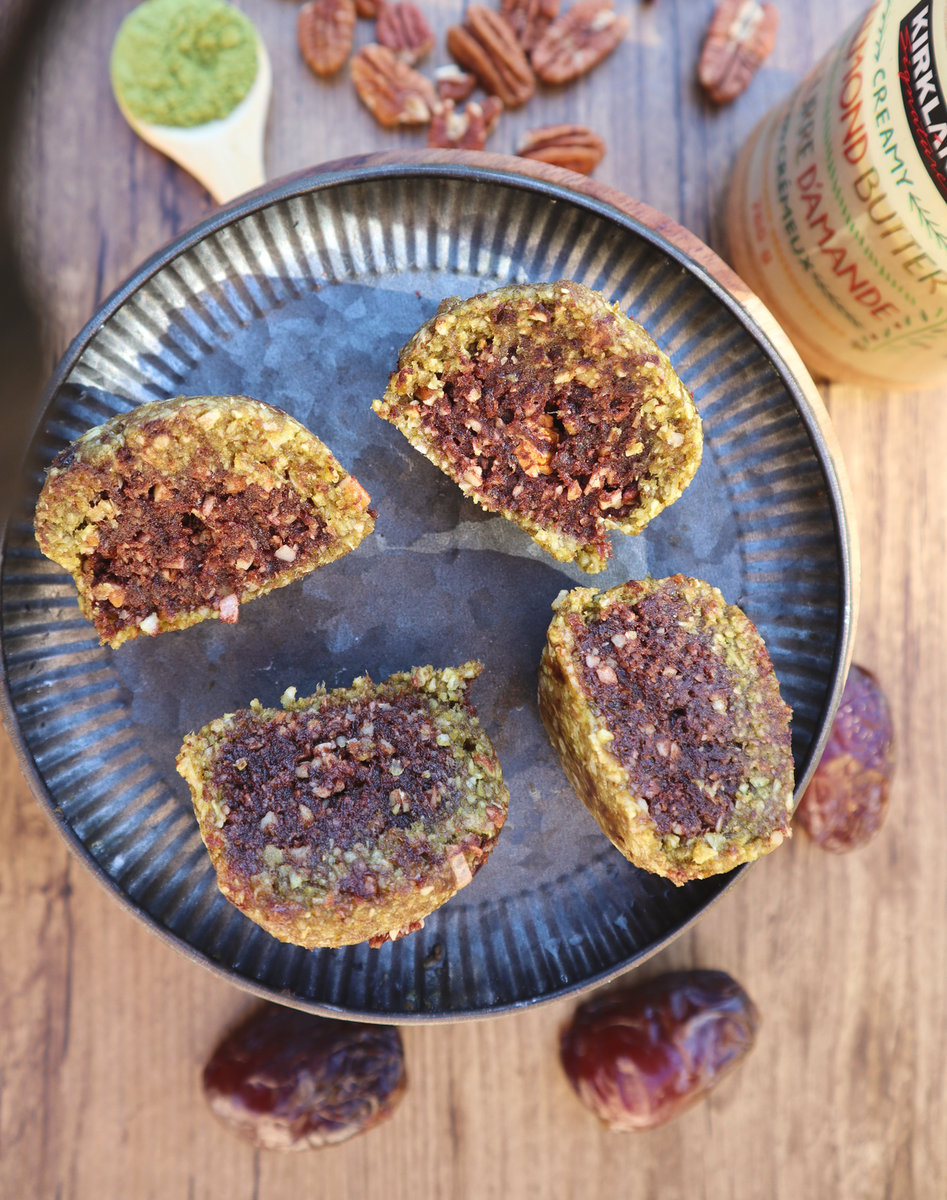 No Bake Coconut Balls (Matcha + Chocolate) Recipe
By Peanut Palate
🔪Prep Time: 10 mins
👩‍🍳Cook Time: 15 mins
Ingredients
For the Chocolate Dough
⅓ cup shredded coconut
⅓ cup raw almonds
⅓ cup raw pecans
1 cup Mejool dates
2 tbsp cacao powder
2 tbsp cacao nibs optional
Pinch salt
For the Matcha Dough
1 cup shredded coconut
⅓ cup raw almonds
1 cup Mejool dates
1 tbsp matcha powder
⅛ tsp vanilla extract
Pinch salt
Instructions
1Blend together all ingredients for the matcha dough. Once it is fully mixed with no chunks of dates/nuts inside, scrape it out of the blender and set aside in a bowl.
2Repeat the same thing with the chocolate dough ingredients.
3Once both doughs are done, choose the core filling – either matcha or chocolate. Take the flavor you want for the inside, and shape the dough into balls. Then pat the second flavor around the first to make a larger ball. You can make half of them with a chocolate core and half matcha core, if desired.
4Enjoy! Store at room temperature.
View Full Recipe
Top Vegan Recipe Resources
🥑