Recipes

Key Lime Pie Parfait (Vegan & Gluten Free)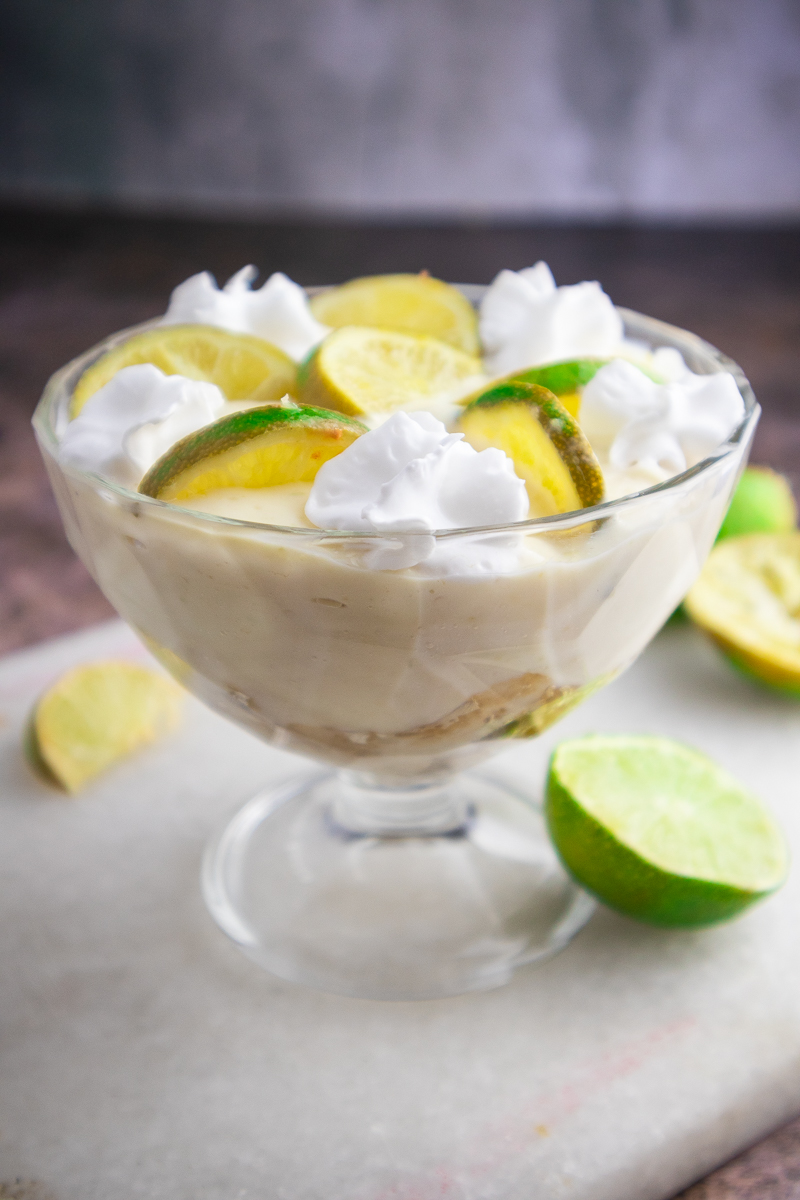 Key Lime Pie Parfait (Vegan & Gluten Free) Recipe
By Peanut Palate
Ingredients
For the Filling
1 block (300 grams) silken tofu
1 tsp key lime zest
¼ cup key lime juice
¼ tsp vanilla extract
1½ tsp cornstarch
2½ tbsp 100% pure maple syrup
Pinch pink salt
For the Crust
3 tbsp vegan graham cracker crumbs
3 tbsp almond flour
1½ tbsp vegan butter, melted
For the Topping
vegan whipped cream
key lime slices
Instructions
1Blend together the ingredients for the filling until smooth.
2Pour into a bowl and refrigerate for 6 hours.
3In a separate bowl, mix together the ingredients for the crust.
4Cover the bowl and set aside at room temperature until the filling is set. After the 6 hours, remove the filling from the fridge.
5To serve, take half the crust and add it to the bottom of a cup. Use an aesthetic, clear glass cup! Pour half the filling on top. Top with whipped cream and a slice of lime and repeat for the remaining cups. Be sure to only add the whipped cream and limes right before serving, or the cream will melt into the filling.
6Enjoy! It should be served cold, so if you are not serving it right away, place it back in the refrigerator.
View Full Recipe
Top Vegan Recipe Resources
🥑