Recipes

Homemade Vegan Chocolate Bars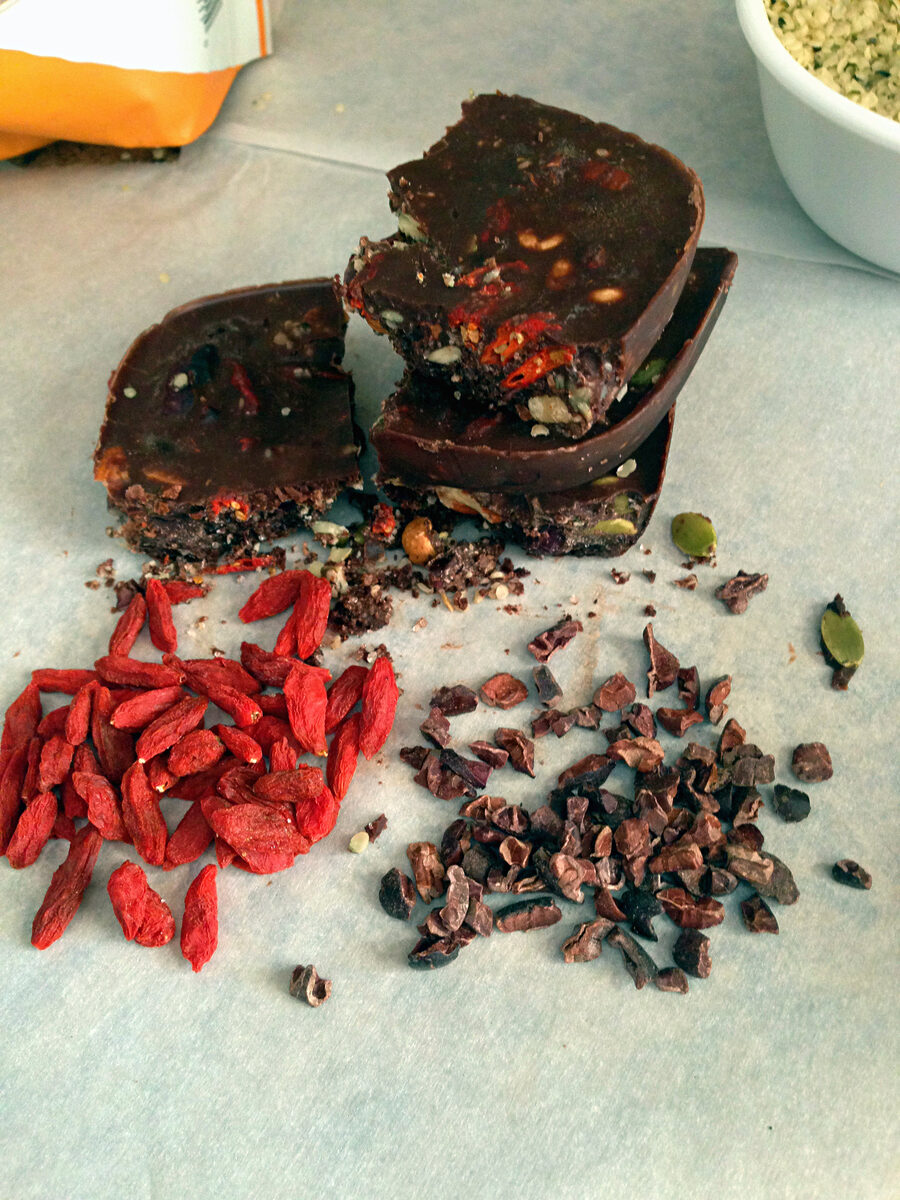 Homemade Vegan Chocolate Bars Recipe
By Peanut Palate
Ingredients
1 cup refined coconut oil (not virgin/extra virgin)
½ cup cacao powder
⅛ tsp pink salt
½ tsp vanilla extract
½ cup pure maple syrup
¼ cup roasted pumpkin seeds
¼ cup roasted peanuts chopped
¼ cup pecans chopped
¼ cup almonds chopped
¼ cup cacao nibs
¼ cup goji berries
¼ cup dried cranberries
¼ cup hemp seeds
orange zest optional
Instructions
1Melt the coconut oil in a small saucepan. Then add it to a bowl with the cocoa powder, salt, vanilla, cane sugar, and stir.
2Add in the rest of the ingredients and make sure they are properly incorporated, and then pour into a freezer-safe container lined with wax paper. Alternatively, use a cupcake tray and pour the chocolate into cupcake liners.
3Freeze for 45 minutes, and then cut into squares. Use a sharp knife to get an even cut with all the add-ins. (Freezing these into cupcake liners takes out the issue of having to cut them afterwards too, and makes them easy single servings).
View Full Recipe
Top Vegan Recipe Resources
🥑