Recipes

Crispy Salt And Pepper Air Fryer Tofu Recipe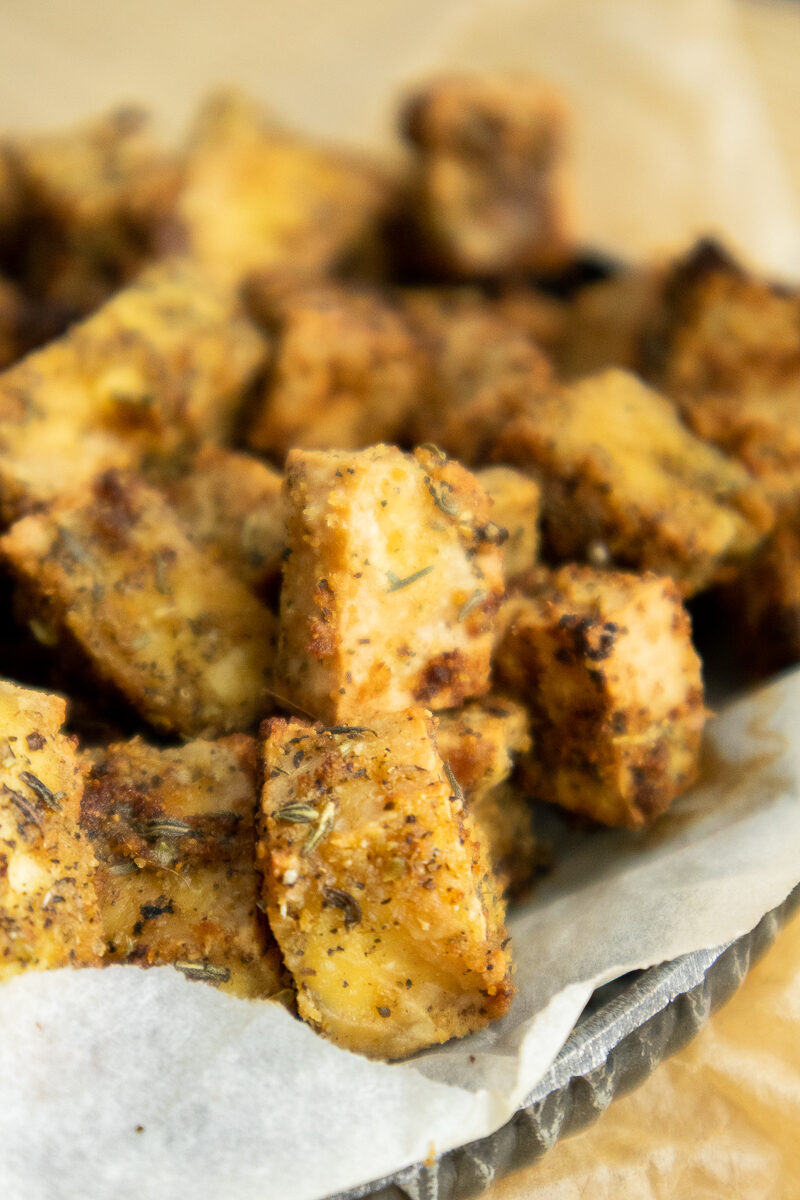 Crispy Salt And Pepper Air Fryer Tofu Recipe Recipe
By Peanut Palate
Ingredients
1 block extra-firm tofu
3 tbsp extra-virgin olive oil
1½ tbsp corn starch or rice flour
2 tsp onion powder
2 tsp garlic powder
1 tsp dried oregano
1 tsp dried thyme
1 tsp dried basil
1 tsp pink salt
1 tsp black pepper
Instructions
1In a clean towel, place the unwrapped block of tofu. Cover the tofu with the towel and place a few books on it for 30 minutes, to drain out the excess water. Alternatively, use a tofu press.
2After 30 minutes, unwrap the tofu and cut it into 1-inch pieces.
3In a large bowl, add the tofu along with the oil, cornstarch and spices.
4Mix all ingredients together to thoroughly coat the tofu with the mixture.
5Place tofu evenly in a greased air fryer tray at 375 degrees F for 10 minutes.
6After 10 minutes, turn off the air fryer and flip the tofu pieces around.
7Place back in the fryer for another 10 minutes.
8After 20 minutes, the tofu should be golden and crispy. Depending on the air fryer, you may need another few minutes.
9Once the tofu is ready, remove it from the air fryer and place in a serving bowl lined with parchment paper.
10Dip in your favorite dipping sauce. Enjoy!
View Full Recipe
Top Vegan Recipe Resources
🥑