Recipes

Vegan Make-Ahead Mushroom Gravy Recipe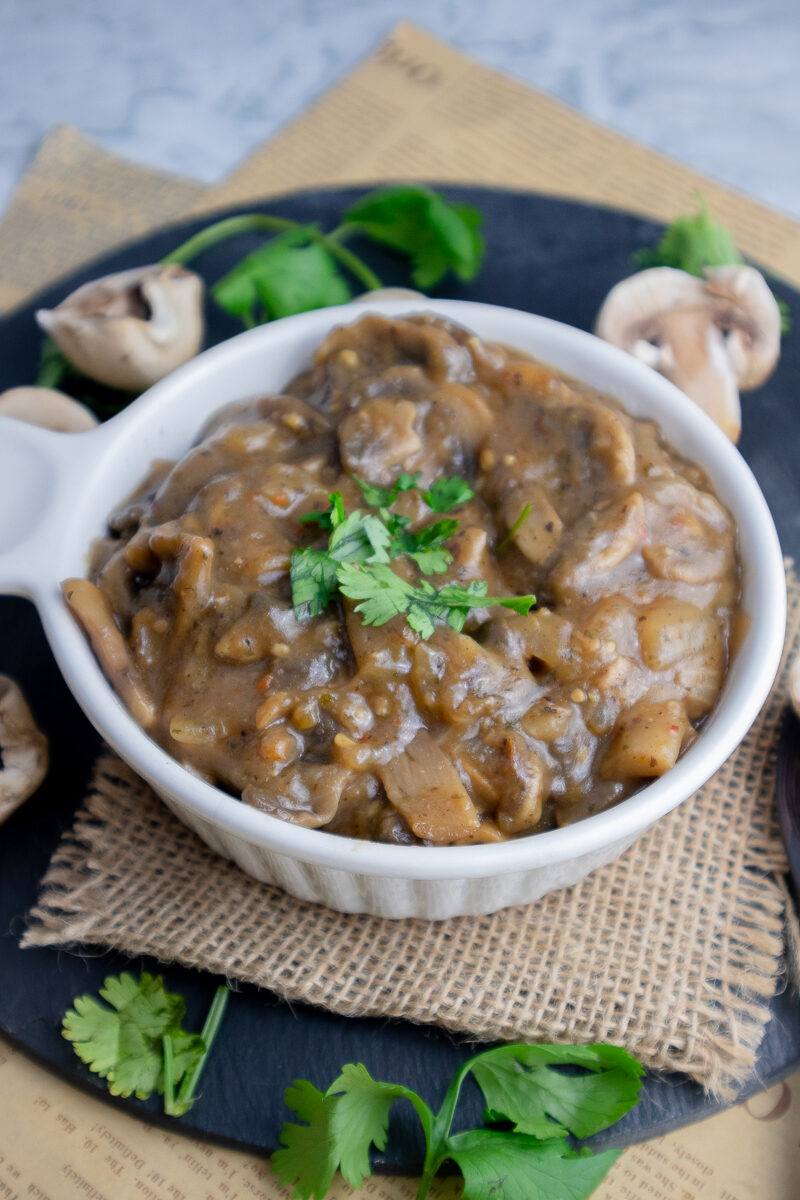 Vegan Make-Ahead Mushroom Gravy Recipe Recipe
By Peanut Palate
🔪Prep Time: 10 mins
👩‍🍳Cook Time: 25 mins
Ingredients
1 tbsp avocado oil
1 small white onion chopped
1 medium garlic clove finely grated
1 8 oz pack white mushrooms sliced
¼ tbsp tamari
1½ cups vegetable broth
2 tbsp cornstarch or rice flour
2 tsp Italian seasoning mix
pink salt add as needed
black pepper add as needed
Instructions
1Heat the oil over medium-low heat in a skillet until hot. Add in the onions, garlic and mushrooms, stirring around for a few minutes until the onions are translucent.
2Add in the broth, Italian seasoning, tamari and a little bit of salt and pepper. Stir for a minute, then whisk in the cornstarch to avoid clumps.
3Reduce heat to low and simmer until thickened, stirring every few minutes, for about 20 minutes.
4Once it's done, taste test the mixture and add more salt, pepper or seasonings as desired.
5Remove from the heat and add the gravy to a serving bowl. Enjoy over top of mashed potatoes or your dish of choice!
View Full Recipe
Top Vegan Recipe Resources
🥑