Recipes

Chunky Avocado Garlic Butter Spread (Dairy Free)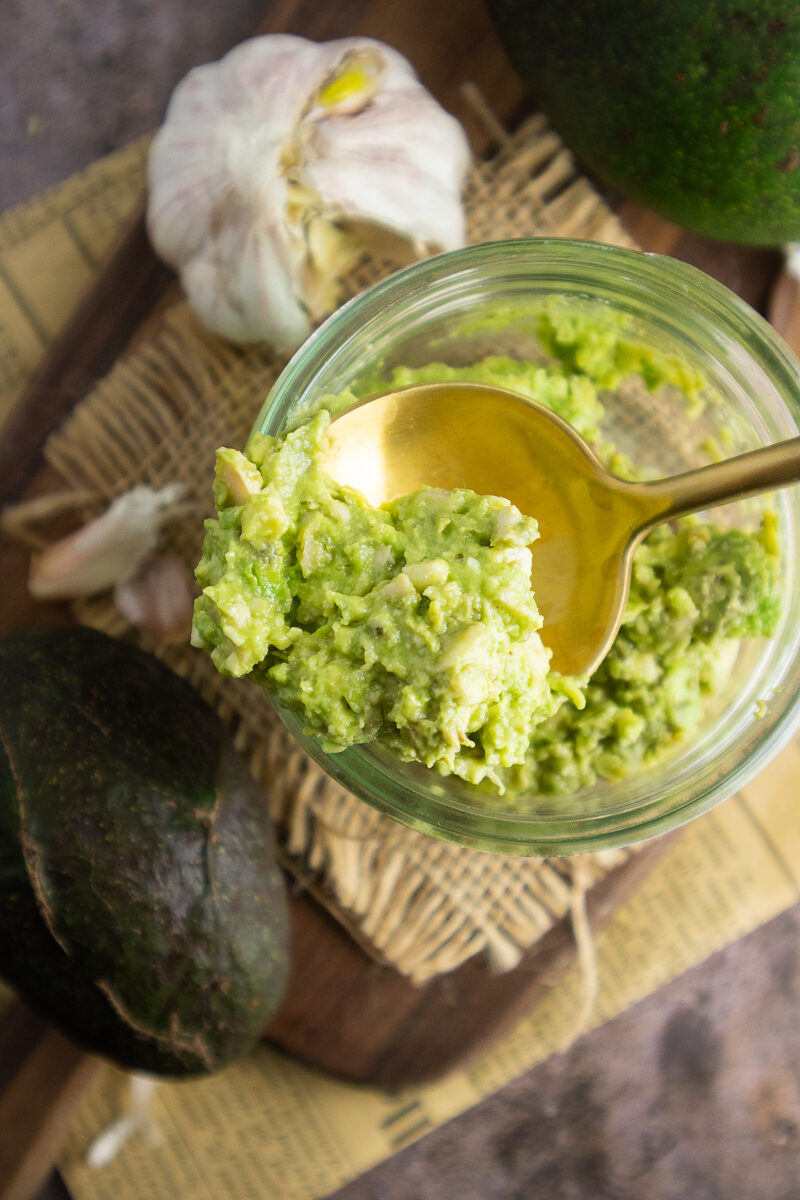 Chunky Avocado Garlic Butter Spread (Dairy Free) Recipe
By Peanut Palate
Ingredients
1 cup raw cashews boiled in hot water for an hour
1 medium ripe avocado pitted
½ tsp Italian seasoning mix
2 tsp lemon juice
4 cloves garlic sauteed in the olive oil until browned
8 tsp olive oil
¼ tsp pink salt
2 pinches black pepper powder
Instructions
1Fill a medium stovetop pot with water. Place over medium-high heat on the stove, allowing the water to come to a boil.
2Once boiling, add in the raw cashews. Turn the heat off and allow the cashews to sit for an hour.
3In the meantime, in a medium stovetop pan over low-medium heat, add the 8 tsp olive oil.
4Once the pan is hot, add in the garlic cloves.
5Stir with a rubber spatula, allowing them to brown for a minute or two.
6When the garlic is a medium golden-brown color, turn off the heat. It shouldn't be too dark brown where it's starting to burn, but not light enough where it hasn't had time to toast in the pan.
7For the next step, if you prefer a chunky spread, use a mortar & pestle. If you want a smooth spread, use a blender.
8Once the cashews are ready, drain the water from the pot and set the cashews aside for the next step.
9Add the browned garlic along with the remaining oil in the pan to a blender cup or to a mortar & pestle. Add in all the remaining ingredients as well, including the cashews.
10Blend or grind up the mixture until the desired texture forms.
11Pour the mixture into an airtight container for storage. Enjoy as a spread or a dip!
View Full Recipe
Top Vegan Recipe Resources
🥑