Recipes

Vegan Cheesy Spinach Artichoke Dip Recipe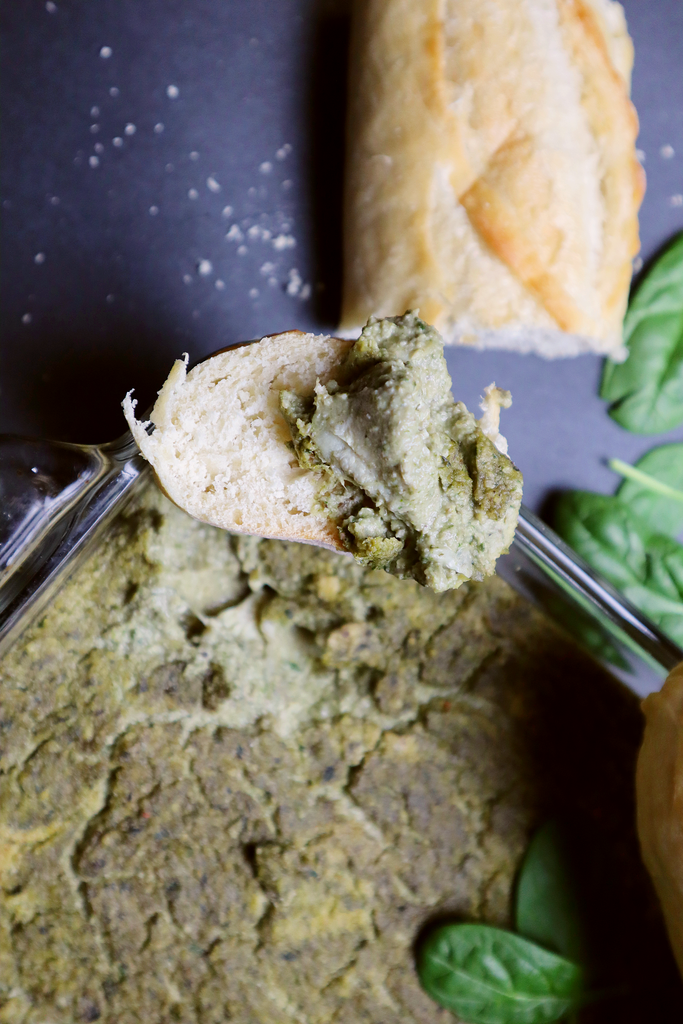 Vegan Cheesy Spinach Artichoke Dip Recipe Recipe
By Peanut Palate
🔪Prep Time: 30 mins
👩‍🍳Cook Time: 10 mins
Ingredients
2 tbsp olive oil
5 tsp garlic minced
2 medium white onion diced
2 tbsp lemon juice
1¼ cup almond meal
⅓ cup + 4 tsp nutritional yeast
1 cup bottle of artichoke hearts, in oil chopped
4 cups fresh spinach packed
1 cup + 3 tbsp oat milk
1 tsp salt
½ tsp black pepper
Instructions
1Heat a skillet over low-medium heat. Once it's hot, add the oil, garlic, and onion. Sauté for 3-4 minutes, until the onions are turning golden brown and caramelized.
2Remove from the heat and set this aside.
3Preheat the oven to 375 F.
4To a blender cup, add half of the sautéed garlic and onion mixture, milk, nutritional yeast, salt and pepper. Blend until a creamy sauce forms. Taste test the dip and add more nutritional yeast for cheesiness, or salt and pepper if needed.
5Set this aside.
6Heat the skillet with the remaining onion and garlic over medium heat. Add spinach, artichokes, a pinch of salt and pepper.
7Sauté for a few minutes, until the spinach is wilted and reduced in size. Remove from the heat, and add the entire mixture in the skillet to the blender cup with the original blended dip.
8Blend it all together until smooth. Then pour the dip into a greased baking tray.
9The final step is to bake the dip, for just 6 minutes. Then remove from the oven.
10Serve!
View Full Recipe
Top Vegan Recipe Resources
🥑