Recipes

Easy Homemade Vegan Tzatziki Sauce Recipe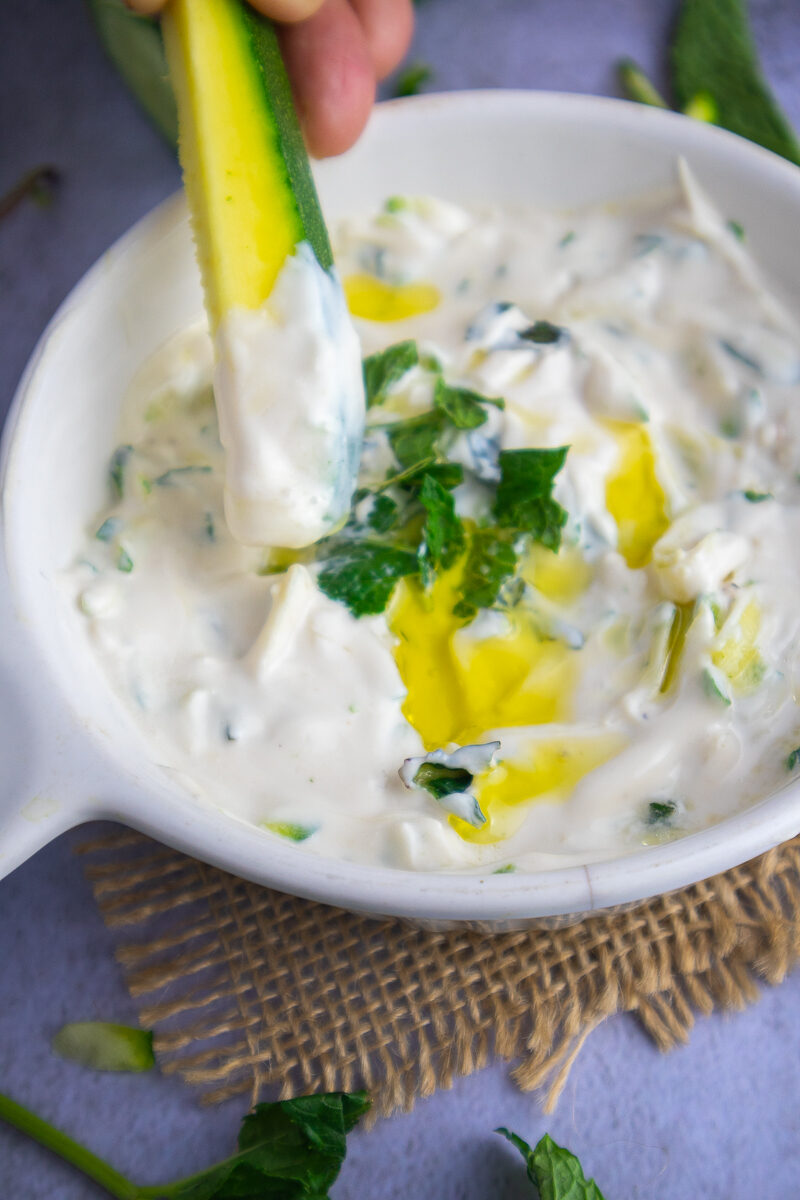 Easy Homemade Vegan Tzatziki Sauce Recipe Recipe
By Peanut Palate
Ingredients
1 cup thick unsweetened vegan yogurt
½ cup fresh cucumber finely grated
1 medium garlic clove finely grated
1 tbsp extra-virgin olive oil
1½ tbsp lemon juice
¼ tsp pink salt
¼ tsp black pepper
½ tbsp fresh dill finely chopped
½ tbsp fresh mint finely chopped
Instructions
1Squeeze all the excess moisture out of the cucumbers using paper towels or a kitchen towel.
2Place the squeezed grated cucumber, along with the rest of the ingredients, in a medium-sized bowl.
3Stir all ingredients until combined.
4Store in the refrigerator until ready to eat. Enjoy with pita bread, chips or fresh vegetables for dipping!
View Full Recipe
Top Vegan Recipe Resources
🥑