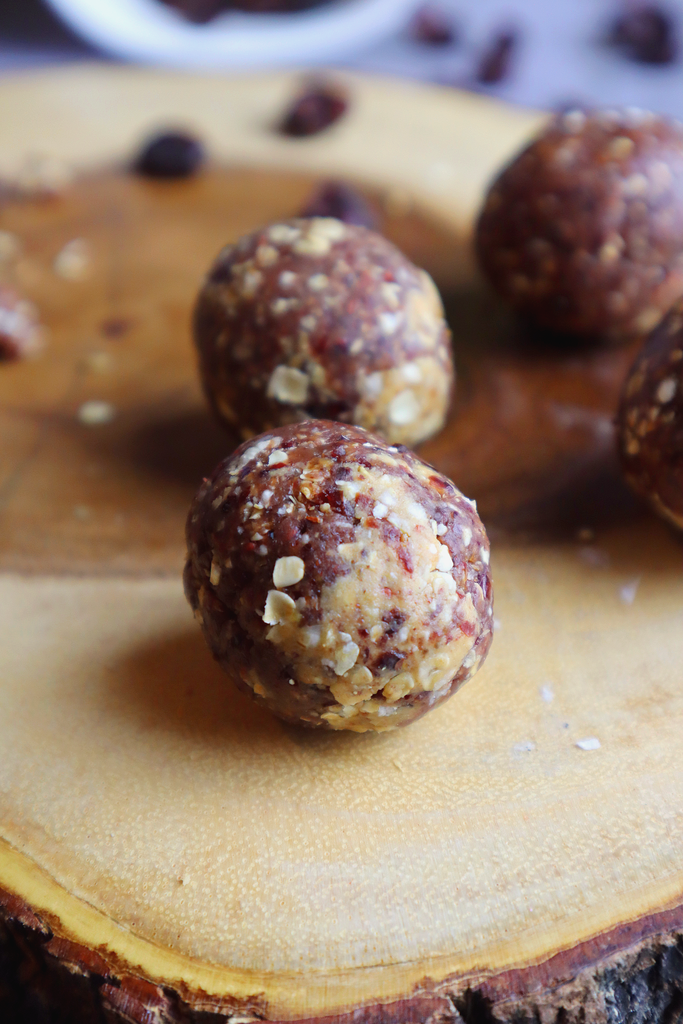 Pb&J Oat Balls Recipe
By Peanut Palate
Ingredients
¼ cup natural peanut butter the only ingredient on the ingredients list of the box should be peanuts
¼ cup soft dates, pitted soak them in warm water for 15 minutes if they're not super soft
1 cup dried cranberries
⅔ cup oats
Pinch salt
½ tsp vanilla extract
Instructions
1Add all ingredients to a blender.
2Blend until a dough forms. It's okay if there are chunks of dried berries in it, as long as it holds together as a dough and rolls nicely.
3Blend it for a minute more after a dough has formed, and it should get even smoother and easier to roll the more you blend – if you don't want a chunky dough. *Note that the balls won't have the peanut butter pink swirly look like they do in the photo. I had peanut butter stuck to the sides of the blender so parts of my dough was not pink. Normally, the entire dough should turn a shade of pink if you're using dried cranberries or cherries.
4Roll the dough into balls. Store at room temperature.
View Full Recipe
Top Vegan Recipe Resources
🥑