Recipes

Dairy Free Chocolate Chip Cookies Recipe (Gluten Free)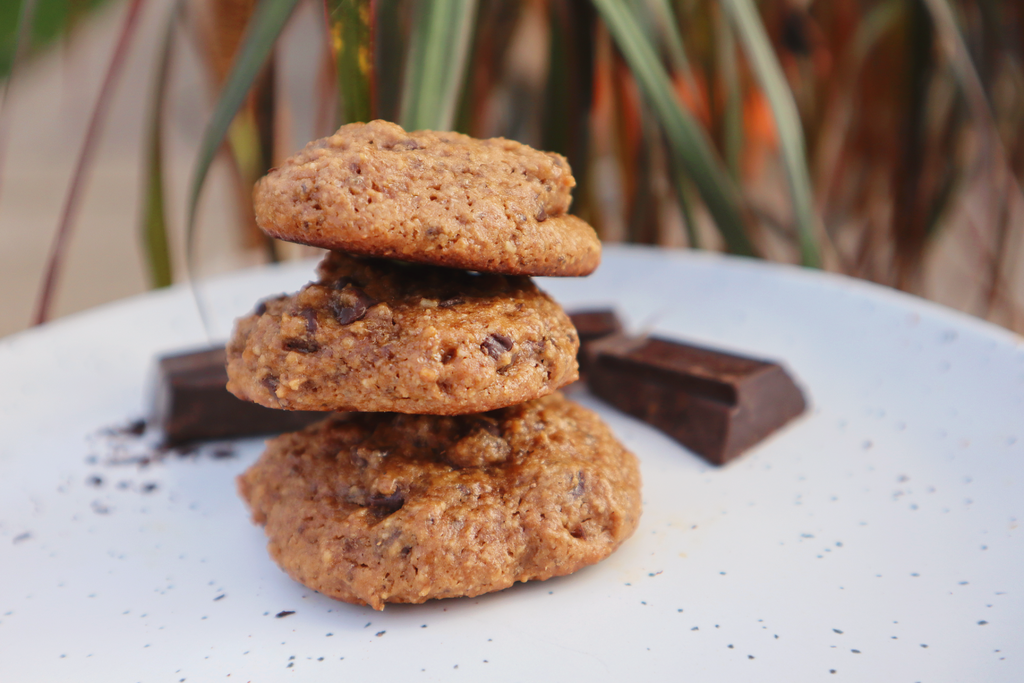 Dairy Free Chocolate Chip Cookies Recipe (Gluten Free) Recipe
By Peanut Palate
🔪Prep Time: 15 mins
👩‍🍳Cook Time: 15 mins
Ingredients
1 tbsp chia meal
1½ tbsp water
¾ cup chickpea gram flour (besan)
8⅓ tbsp almond flour This is 1/3 cup + 3 tbsp
1½ tsp baking powder
1 large pinch of salt
3 tbsp 100% pure maple syrup
⅓ cup cane sugar
1 tsp vanilla extract
⅓ cup vegan butter
⅓ cup vegan mini dark chocolate chips
Instructions
1In a small bowl, make the chia egg. Mix the water and chia meal in a small bowl. Let sit for 15 minutes, until thickened.
2In a second bowl, mix together the rest of the dry ingredients, except the dry sugar and chocolate chips.
3In a third large bowl, whisk together the wet ingredients, including dry sugar. Add the chia egg at this point too.
4Pour the wet into the dry mixture, and whisk together to form a batter. Alternatively, use a hand mixer or the bowl of a stand mixer to incorporate the ingredients well. Lastly, add the chocolate chips.
5Make balls of dough using a cookie scoop and place on a baking/cookie sheet in the freezer for 20 minutes. After 20 minutes, place the cookie sheet onto a baking tray. Alternatively, oil the baking tray itself without lining it first.
6Bake at 350 F for about 12 minutes. Let them cool on a wire rack or on the cookie tray when done baking. Once cooled, enjoy!
View Full Recipe
Top Vegan Recipe Resources
🥑