Recipes

No Bake Chocolate Coconut Date Cookies (Raw Samoas)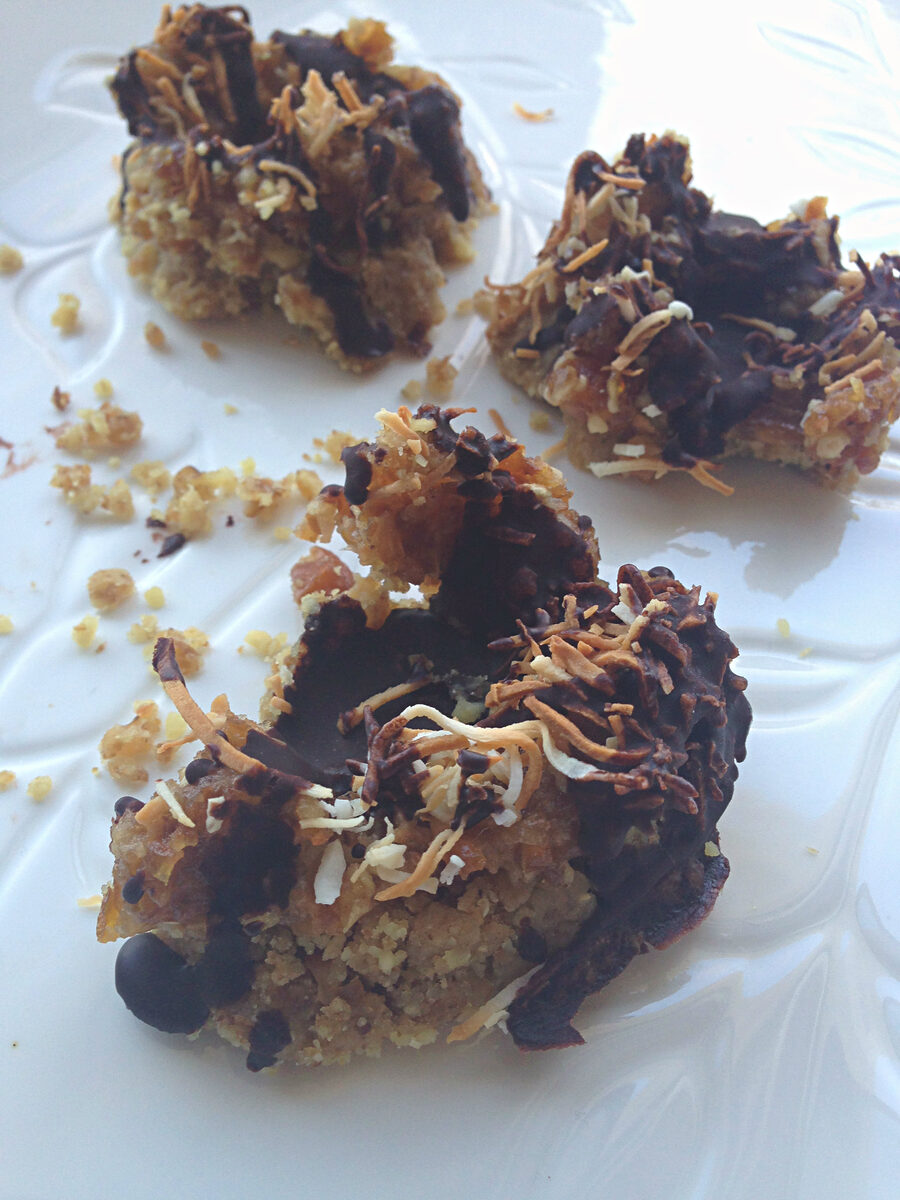 No Bake Chocolate Coconut Date Cookies (Raw Samoas) Recipe
By Peanut Palate
Ingredients
For the Crust
¾ cup Medjool dates pitted
1 cup raw almonds unsalted, unroasted
For the Coconut + Caramel
½ cup Medjool dates pitted
¼ cup unsweetened coconut flakes
For the Chocolate Topping
¼ cup cacao butter melted
¼ cup cacao powder
2 tbsp pure maple syrup
⅛ tsp vanilla extract
pink salt
Instructions
1For the crust blend the ingredients until a dough forms, and shape into 4 circles with holes in the middle (like donut cookies).
2Place these cookies evenly apart on a baking tray lined with parchment paper.
3Take the dates for the topping and blend them until a paste forms in the blender. Add some evenly on top of each cookies.
4In a small saucepan, add the coconut flakes over low heat. Stir these around for 1-2 minutes, until golden-brown.
5Remove coconut from the heat. Top each cookie with one tablespoon of the toasted coconut.
6Whisk the cacao butter, cacao powder and maple syrup in a small saucepan over low heat. Mix in the other chocolate ingredients until everything is melted.
7Drizzle the melted chocolate on top of each cookie.
8Put the tray of cookies in the freezer to set for an hour.
9Once the chocolate is set, remove from the freezer and allow the cookies to thaw a little. Then enjoy!
View Full Recipe
Top Vegan Recipe Resources
🥑