Recipes

Cream Cheese Pizza Dip Recipe (Without Sour Cream)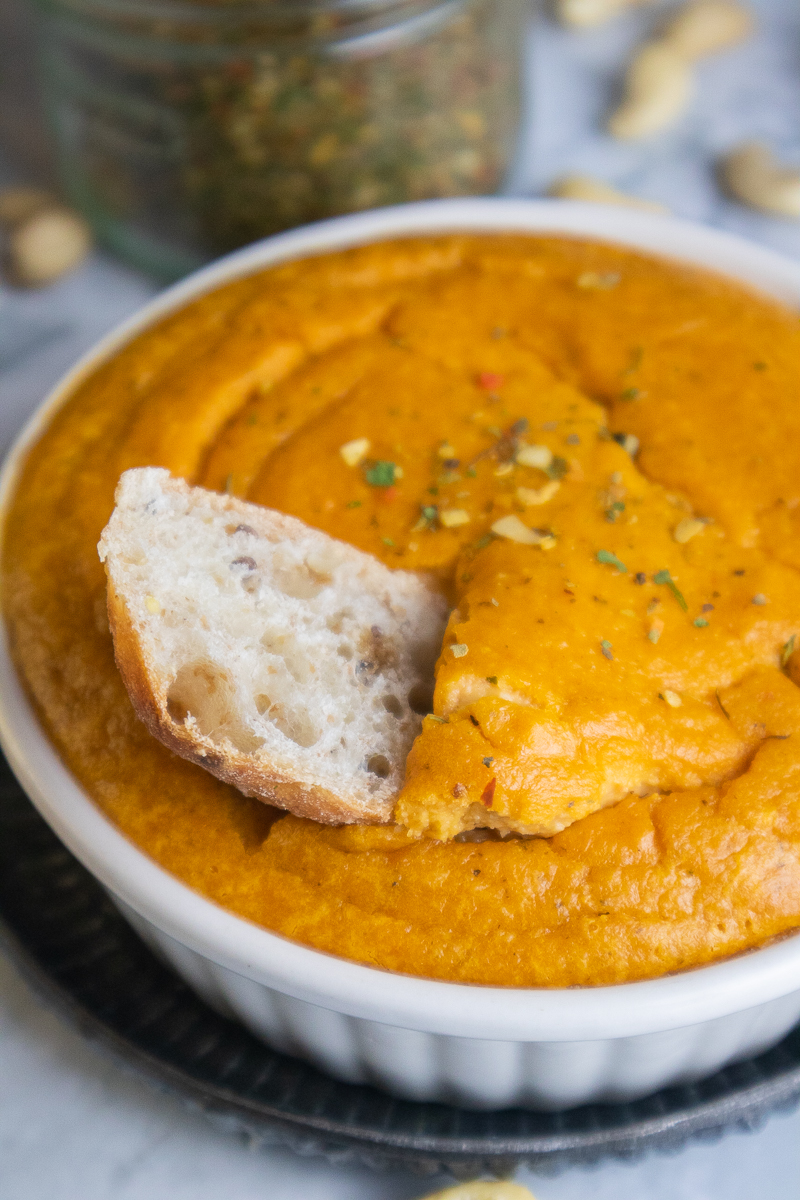 Cream Cheese Pizza Dip Recipe (Without Sour Cream) Recipe
By Peanut Palate
🔪Prep Time: 10 mins
👩‍🍳Cook Time: 20 mins
Ingredients
For the Dip Base
1¾ cup raw cashews boiled
5 tbsp nutritional yeast
1¾ tsp pink salt
½ tsp garlic paste use fresh garlic!
½ cup vegan cream cheese I used Violife brand
2 tsp Italian seasoning blend
⅔ cup Italian spiced pasta sauce I used a basil flavoured sauce
1 cup warm water
7 tbsp tapioca starch
1 tsp tapioca starch
2 tsp apple cider vinegar
Instructions
1Boil the cashews for 20 minutes in hot water to soften them.
2To check the cashews, try to chew one. There should not be any crunch – it should be soft to chew.
3Once the cashews are boiled, combine cream cheese, cashews and all the other ingredients in a high-speed blender.
4Blend all ingredients until smooth.
5Once there are no chunks in the cream cheese mixture, pour it into a baking ramekin and put a baking tray underneath this in case the mixture bubbles over.
6Bake at 375 degrees F for 25 mins. The mixture will rise and bubble as it bakes.
7Once 25 minutes are up, remove the ramekin from the oven.
8Place on a heatproof surface and let it cool at room temperature for 10 minutes. Then serve with chips, veggies or other dipping items. It is best served at this time while it is very gooey.
9Once it has completely cooled down, it will thicken up. Serve with pretzels, nachos, veggie sticks, baguettes and more.
View Full Recipe
Top Vegan Recipe Resources
🥑