Recipes

Dairy Free Mango Raspberry Swirl Sorbet Recipe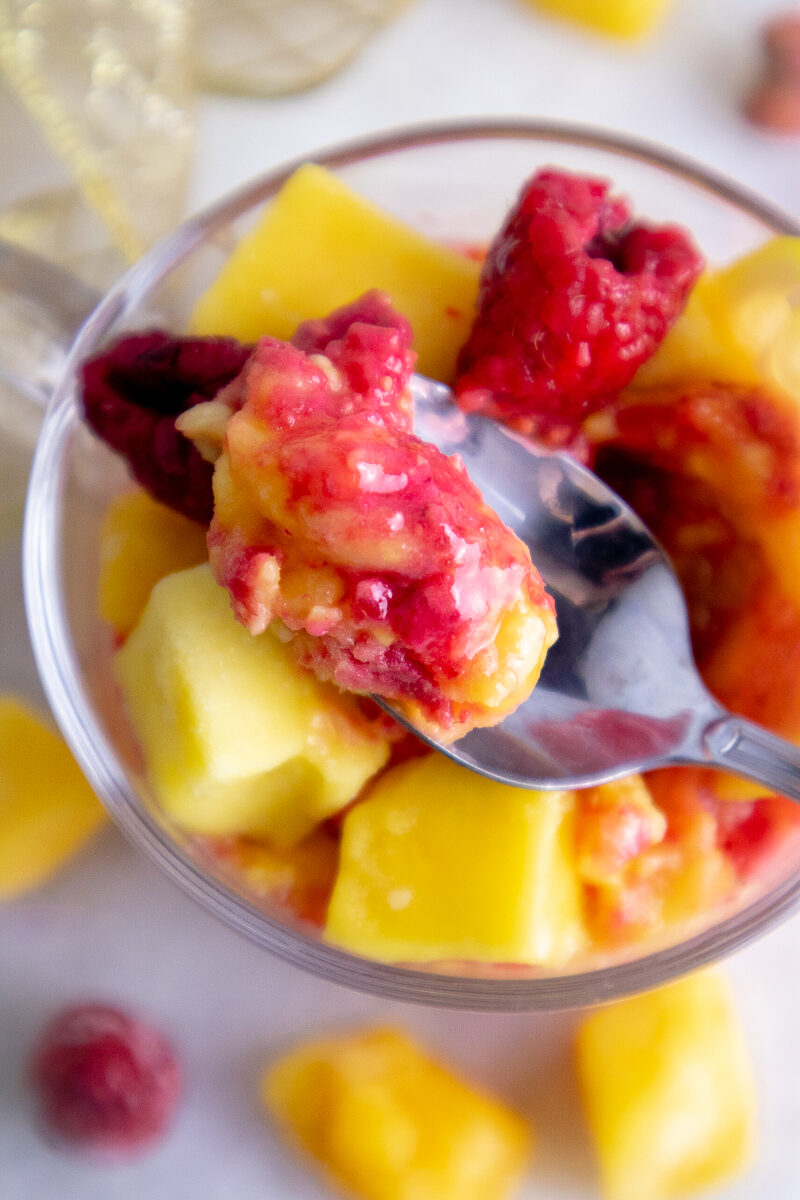 Dairy Free Mango Raspberry Swirl Sorbet Recipe Recipe
By Peanut Palate
Ingredients
For the Mango Sorbet
4 heaping cups frozen mango
4 tsp pure maple syrup
1 tbsp fresh lemon juice
splash water as needed
For the Raspberry Swirl
1½ cups frozen raspberries
1½ tbsp pure maple syrup
splash water as needed
Instructions
1Blend together the mango sorbet ingredients until smooth. Add in a splash of water and stop to scrape down the sides of the blender as needed.
2Once the sorbet is ready, spread the mixture evenly in a freezer-safe container.
3Now add the raspberry sorbet ingredients to a blender. Blend under a sorbet texture forms.
4Using a knife, swirl the raspberry sorbet into the mango sorbet.
5Use an ice cream scooper to serve the sorbet into individual cups. Enjoy!
View Full Recipe
Top Vegan Recipe Resources
🥑