Recipes

Tahini Chocolate Brownie Recipe (Gluten Free)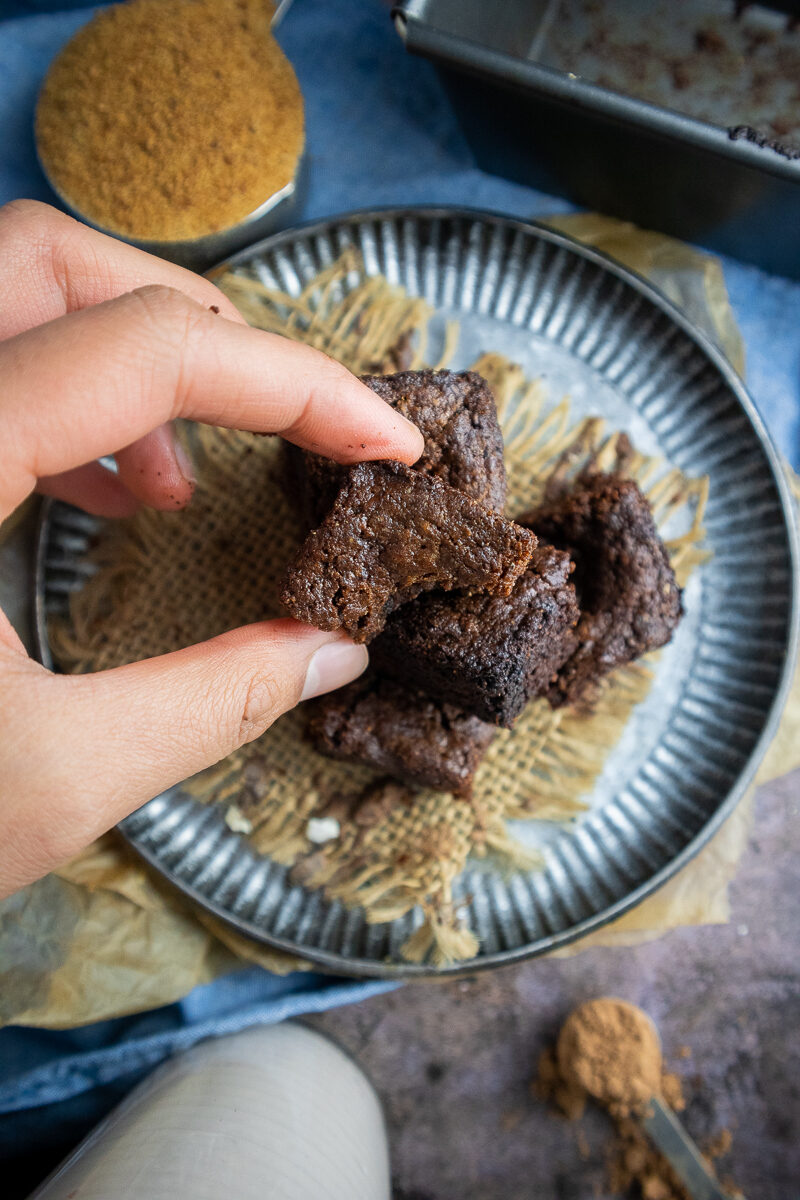 Tahini Chocolate Brownie Recipe (Gluten Free) Recipe
By Peanut Palate
🔪Prep Time: 25 mins
👩‍🍳Cook Time: 25 mins
Ingredients
1 tbsp chia seeds
3 tbsp lukewarm water
½ cup tahini
¼ tbsp coconut sugar
2 tbsp pure maple syrup
1 tsp oat milk
½ tsp vanilla extract
8½ tsp cacao powder
¾ tsp baking powder
2 pinches pink salt
⅓ cup vegan semisweet chocolate chips
Instructions
1Preheat oven to 350 degrees F.
2In a small bowl, mix together the chia seeds and lukewarm water. Set aside from 15 minutes. This will make the chia egg.
3In a medium-sized bowl, mix the tahini, coconut sugar, maple syrup, oat milk and vanilla extract.
4Once the chia egg is set after 15 minutes, stir it into the wet tahini mixture.
5Add in the cacao, baking powder and salt. Lastly, stir in the chocolate. Do not overmix the batter, but just enough to combine the ingredients thoroughly.
6Pour the batter into the greased baking tray, or one lined with parchment paper. Use a greased rubber spatula to evenly spread the batter out.
7Bake for 25 minutes, until a toothpick inserted in the center comes out clean.
8Allow to cool for 10 minutes, then cut into 16 squares. Enjoy!
View Full Recipe
Top Vegan Recipe Resources
🥑