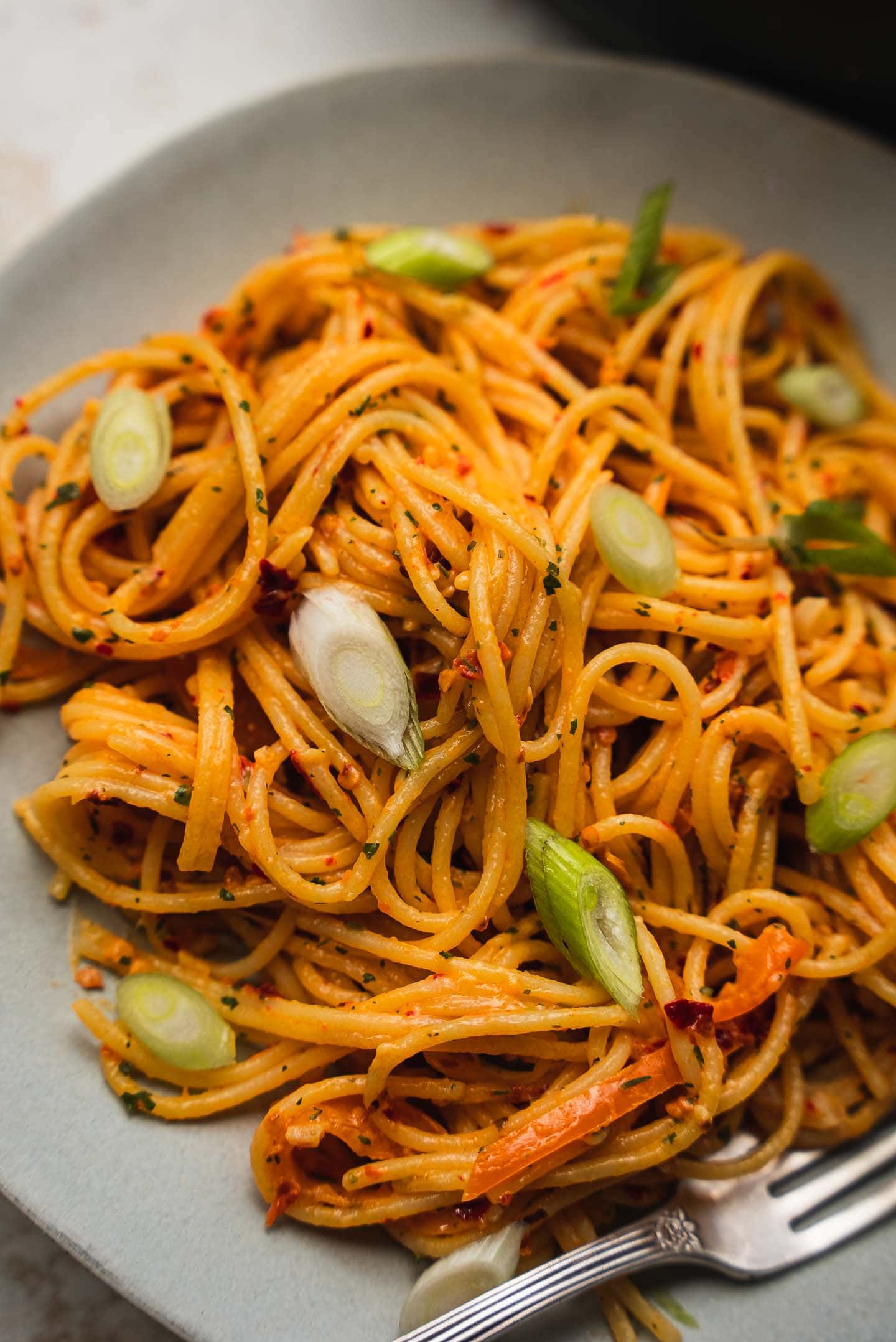 Vegan Garlic Butter Pasta Recipe
By Earth of Maria
🔪Prep Time: 0 mins
👩‍🍳Cook Time: 15 mins
Ingredients
10 oz spaghetti
3 tbsp vegan butter
4 cloves garlic, finely minced
1 large bell pepper, de-seeded and sliced
1 tbsp chilli flakes
1/4 cup soy cream
1 tsp salt
1 tbsp dried thyme
1/4 cup lemon juice, (juice of 1 lemon)
1/2 cup grated vegan cheese
Instructions
1Cook the spaghetti for around 10 minutes, until al dente, in well-salted water.
2Heat the vegan butter in a large pan over a medium heat. When it melts, add the garlic, and allow it to cook for 3-4 minutes, stirring frequently.
3Add a sliced orange bell pepper and red chilli flakes. Cook for 4-5 minutes more, until softened.
4Add the soy cream, salt and dried thyme. Stir together well for a couple of minutes, before adding in spaghetti using a pair of kitchen tongs, and pouring in around 1/2 cup of the pasta cooking water. Toss together until thoroughly combined.
5Squeeze in some fresh lemon juice and add vegan cheese, and continue mixing. Serve when the cheese melts.
View Full Recipe
Top Vegan Recipe Resources
🥑