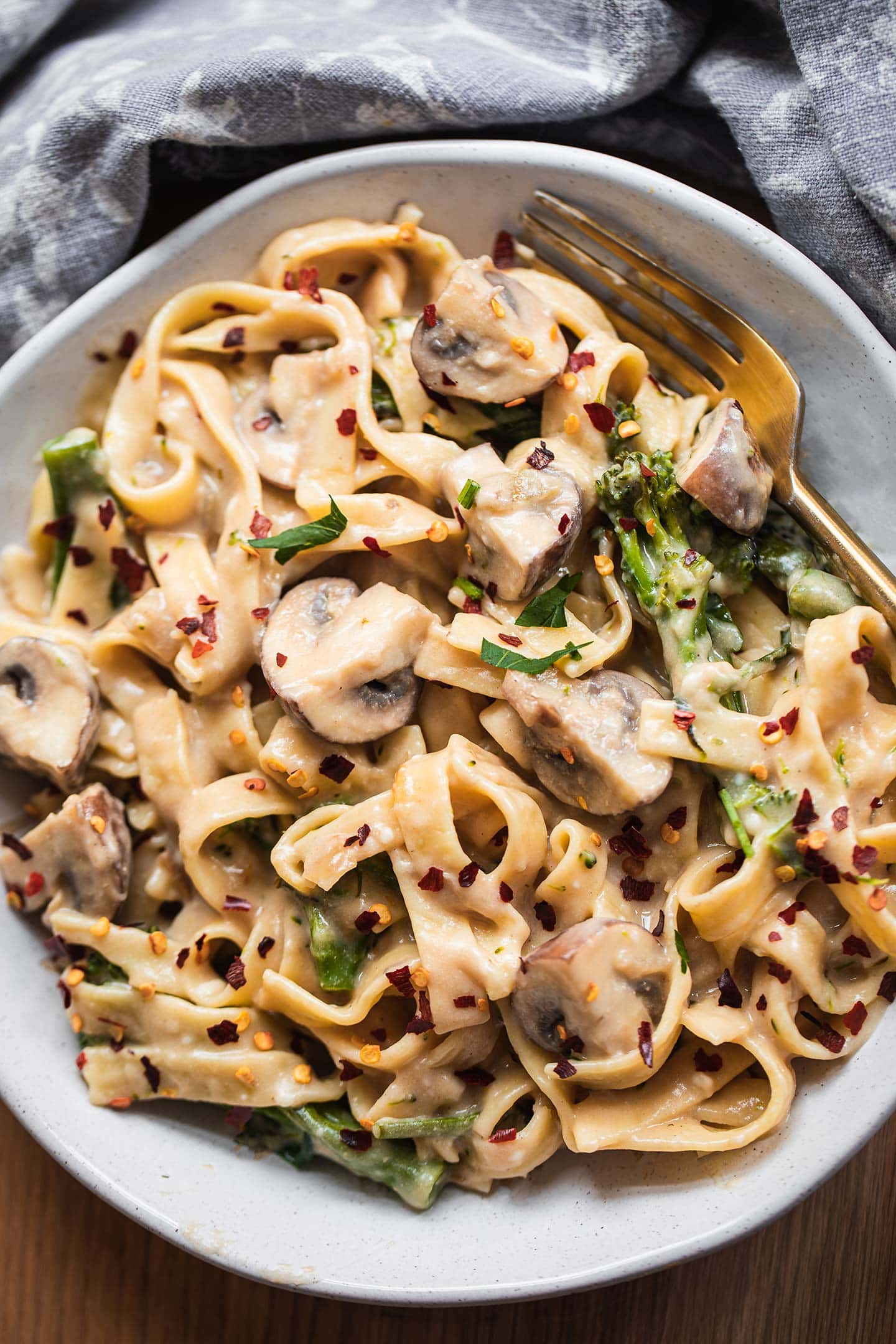 Creamy Vegan Pasta With Broccoli Recipe
By Earth of Maria
🔪Prep Time: 0 mins
👩‍🍳Cook Time: 15 mins
Ingredients
10 oz pasta of choice
1 tbsp olive oil
1 large onion, diced
2 cloves garlic
3 cups broccoli , florets
2 cups mushrooms, diced
1 can coconut milk , (1 1/2 cups)
1 tbsp miso paste
1 tbsp tahini
1 tbsp cornstarch
1/2 cup vegan cheese, grated
Salt and pepper, to taste
Instructions
1Cook the pasta according to packaging instructions. This usually takes around 10-12 minutes.
2Heat the olive oil in a large pan or skillet over a medium heat. Add the onion and garlic and cook for 5 minutes, until they are softened and fragrant.
3Add the broccoli and mushrooms, cooking for around 3-4 minutes more, until the mushrooms soften and the broccoli is bright green.
4Add the coconut milk, miso paste and tahini. Stir together thoroughly for a couple of minutes.
5Drain the pasta when done, but retain 1/2 cup pasta water. Add the cooked pasta, the pasta water, cornstarch and vegan cheese to the pan/skillet, and toss together with the sauce using kitchen tongs until the vegan cheese melts.
6Season to taste with salt and pepper, then serve!
View Full Recipe
Top Vegan Recipe Resources
🥑