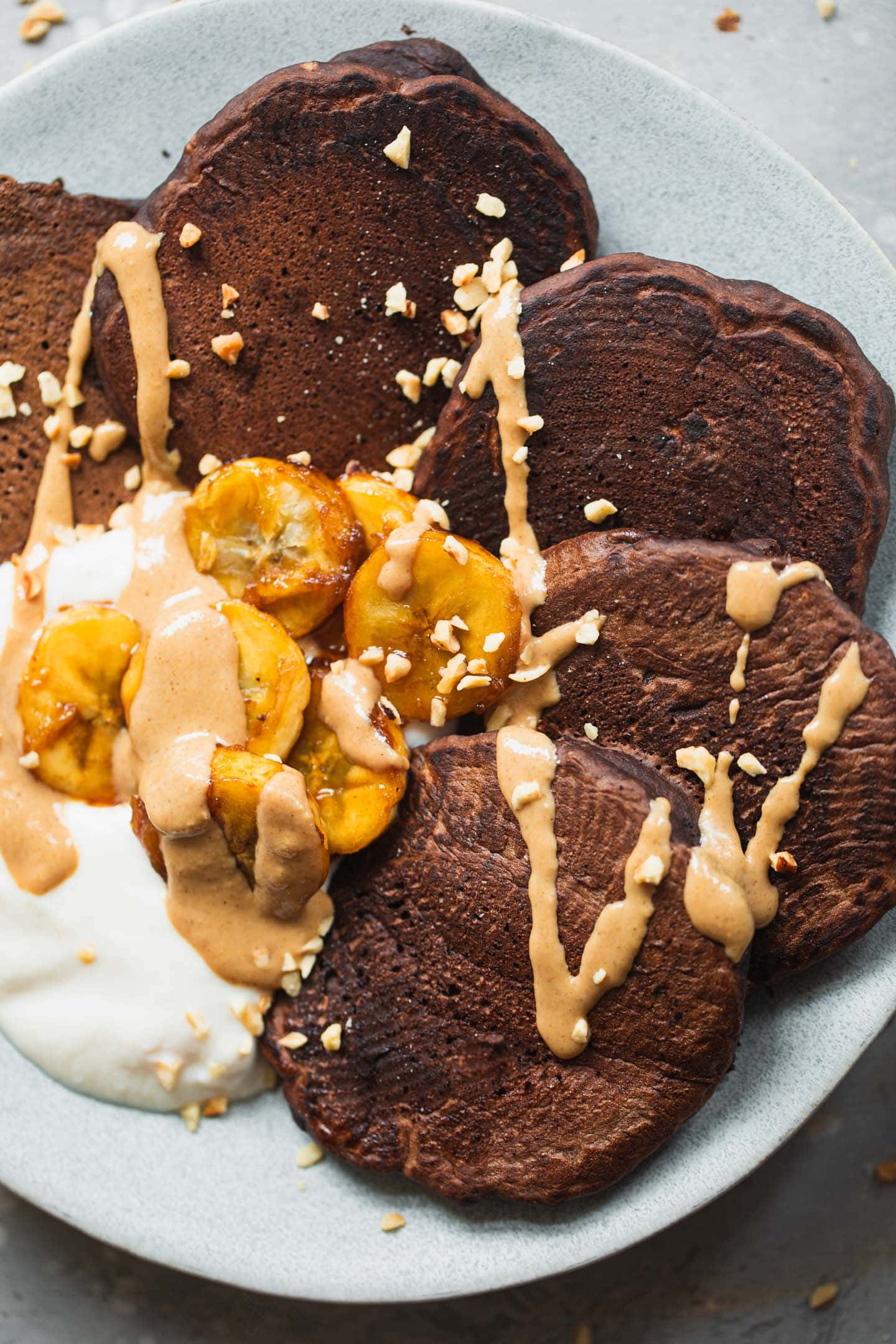 Vegan Chocolate Pancakes With Caramelised Banana Recipe
By Earth of Maria
🔪Prep Time: 5 mins
👩‍🍳Cook Time: 15 mins
Ingredients
1 cup flour
1/2 tsp baking powder
1/4 tsp baking soda
3 tbsp coconut sugar
2 tbsp cacao powder
1 cup plant based milk
1 tbsp peanut butter
2 large bananas
1 tbsp olive oil
Instructions
1Add the flour, baking powder, baking soda, 2 tbsp coconut sugar and cacao powder to a mixing bowl. Whisk together thoroughly.
2Add plant based milk, peanut butter, and a mashed banana. Mix together once more, until the batter is completely smooth.
3Heat a little bit of olive oil or coconut oil in a large frying pan over a medium-high heat. Pour out around 2 tbsp batter per pancake, and cook for 2-3 minutes, until crispy around the edges and bubbled appear on the surface. Flip and cook for around 30 seconds more.
4Prepare the caramelised banana. Melt the rest of the coconut sugar in a different pan over a medium heat, then add the other banana. Cook for a few minutes, then flip and cook for a minute more on the other side.
View Full Recipe
Top Vegan Recipe Resources
🥑