Recipes

Vegan Chickpea Peanut Butter Blondies (Gluten-Free)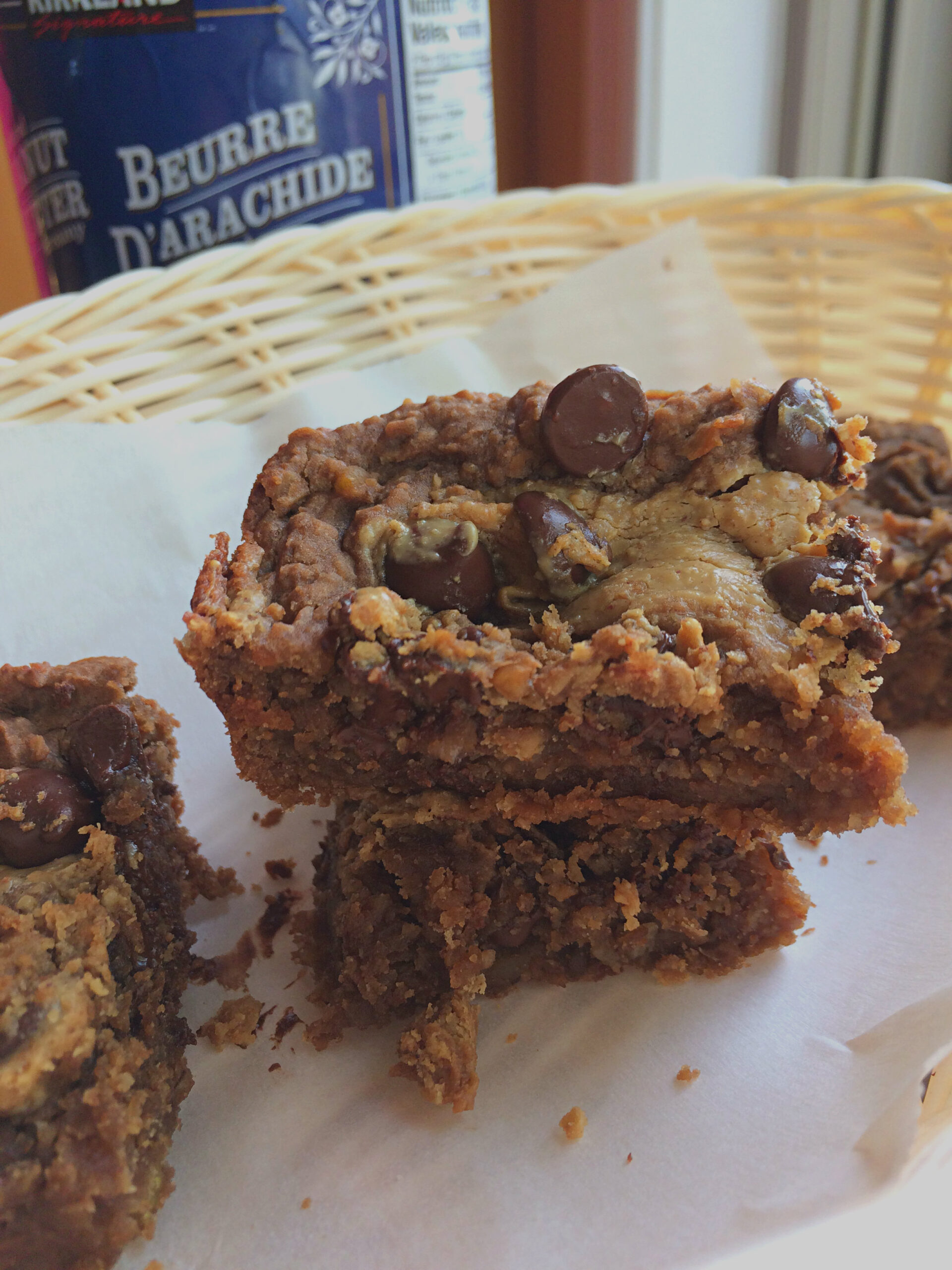 Vegan Chickpea Peanut Butter Blondies (Gluten-Free) Recipe
By Peanut Palate
🔪Prep Time: 15 mins
👩‍🍳Cook Time: 15 mins
Ingredients
1 cup cooked chickpeas
1 tbsp cocoa powder
¼ cup rolled oats
¼ cup pure maple syrup
2½ tbsp creamy peanut butter
½ tsp vanilla extract
¼ tsp baking powder
⅛ tsp pink salt
¼ cup vegan semisweet chocolate chips
2 tbsp creamy peanut butter for swirling
Instructions
1Preheat the oven to 350 degrees F.
2Wash and dry the chickpeas, then add all except the last two ingredients to a food processor until smooth.
3Once a smooth mixture is made, stir in the chocolate chips.
4Pour the mixture into a greased baking dish.
5If your peanut butter is not "drippy," lightly warm it up until it is. Drop spoonfuls of it over the batter and use a toothpick to swirl it in.
6Bake on the center rack of the oven for 14 minutes.
7Once they are removed from the oven, place in the refrigerator for at least 4 hours. Enjoy!
View Full Recipe
Top Vegan Recipe Resources
🥑