Recipes

No Churn Vegan Pistachio Ice Cream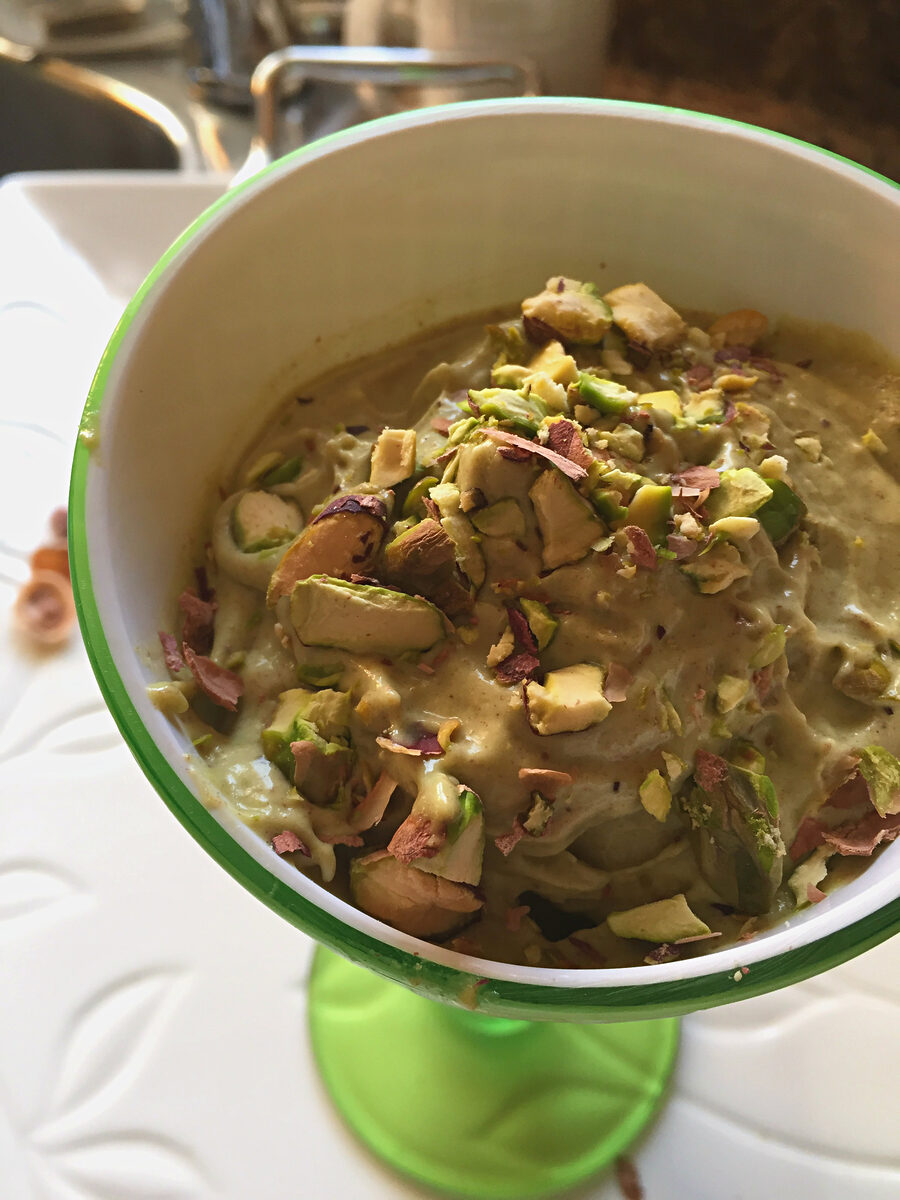 No Churn Vegan Pistachio Ice Cream Recipe
By Peanut Palate
Ingredients
½ cup + 2 tbsp full-fat, canned coconut milk
¼ ripe avocado
¼ cup roasted pistachios de-shelled
¼ cup soft Medjool dates pitted
¼ tsp vanilla extract
extra crushed, roasted pistachios de-shelled // add-in
Instructions
1Blend all ingredients in a high speed food processor or blender.
2If desired, mix in crushed pistachios by hand once the mixture is thoroughly blended.
3Pour this into a shallow bowl and set in the freezer for about 4-6 hours, checking every hour until it reaches a soft serve consistency. Leaving it for longer will harden it up even more for a more ice-cream like texture versus soft serve.
4When serving, allow it to thaw at room temperature, so it's easier to scoop with an ice cream scooper. You can run the ice cream scooper under boiling hot water to make it easier to scoop if needed.
View Full Recipe
Top Vegan Recipe Resources
🥑