Recipes

Vegan Cheesecake Recipe (No Bake) With Lemon & Raspberry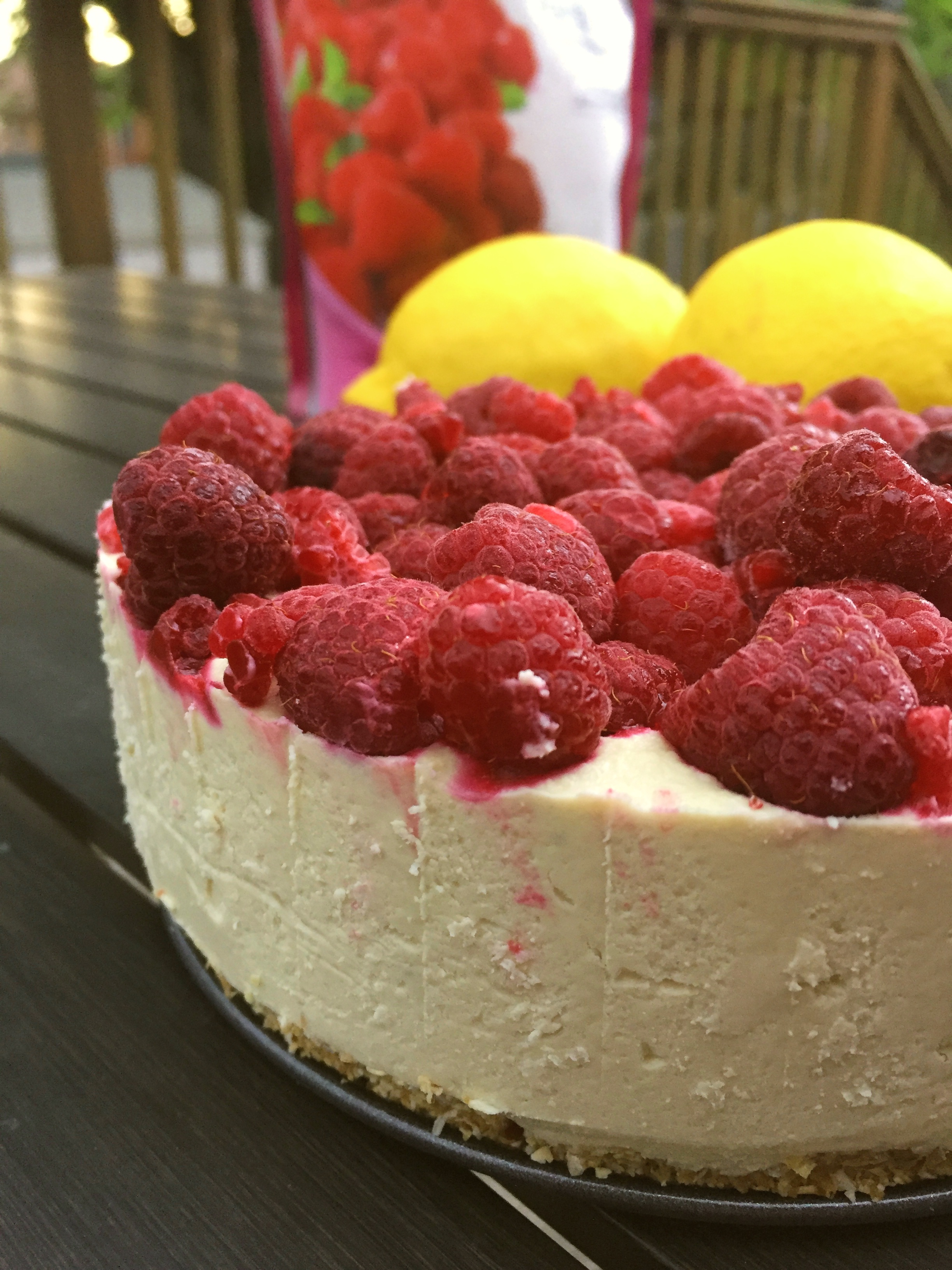 Vegan Cheesecake Recipe (No Bake) With Lemon & Raspberry Recipe
By Peanut Palate
🔪Prep Time: 30 mins
👩‍🍳Cook Time: 30 mins
Ingredients
Crust
1 cup dry oats quick cooking or rolled
½ cup shredded coconut unsweetened or sweetened
10 medium dates, pitted or 5 large
¼ tsp powdered ginger
1½ tsp vanilla extract
¼ tsp pink salt
Filling
1½ cups soaked, raw cashews
½ cup lemon juice
½ cup liquid sweetener (eg. maple syrup, agave)
6 tbsp refined coconut oil, melted
1½ tsp vanilla extract
Dash pink salt
Topping
1 cup fresh or frozen raspberries
Instructions
1For the crust, blend all crust ingredients until a dough forms. Pat this down into the cake pan (if using parchment paper, line the bottom of the pan with paper first).
2For the filling, pre-soak the cashews overnight by covering them in water and leaving them in a large bowl. If you're short on time, boil water on a stovetop and leave the cashews in the boiling water for a half hour. Drain the water and they will be ready to use.
3When the cashews are ready, melt the coconut oil and pour all the ingredients into a blender or food processor.
4Blend until the filling is smooth and no cashew chunks remain.
5Pour over top of the crust in the cake pan. Set in the freezer for an hour.
6After an hour, sprinkle all the raspberries on top (don't do this before an hour or else they might sink into the batter if it has not set enough). Place back in the freezer for around 6-7 hours.
7When removing the cake from the freezer after it has set, shake the cake pan back and forth to loosen the edges of the cake from the pan.
8Slowly open up the sides of the springform cake pan, and the cake should come cleanly out.
9Allow it to thaw for 10 minutes. To make the cutting easier, dip a knife in boiling water before cutting into the cake.
10Cut into 8 slices and serve cold! See below for storage tips.
View Full Recipe
Top Vegan Recipe Resources
🥑