Recipes

The Best Vegan Oatmeal Chocolate Chip Cookies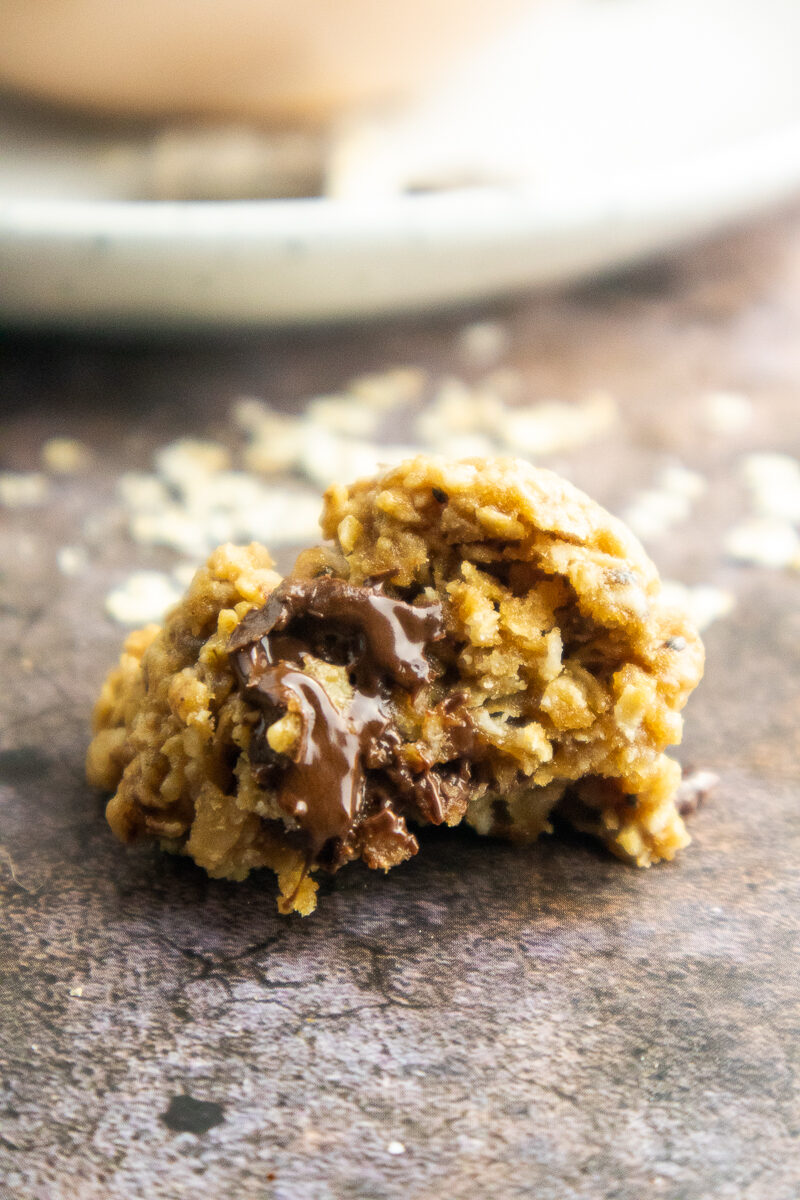 The Best Vegan Oatmeal Chocolate Chip Cookies Recipe
By Peanut Palate
Ingredients
¼ cup vegan butter softened at room temperature
¼ cup light brown sugar
2 tbsp white sugar
½ chia egg 1½ tbsp lukewarm water mixed with ½ tbsp black chia seeds, set aside for 15 minutes
½ tsp vanilla extract
5 tbsp all-purpose flour
⅛ tsp baking soda
¼ tsp pink salt
¾ cup + 1 tbsp quick-cooking oats
¼ cup vegan semisweet chocolate chips
Instructions
1Preheat oven to 325 degrees F.
2In a medium bowl, cream together the white sugar, brown sugar, vegan butter and vanilla. Add in the chia egg mixture once it has set for 15 minutes and has a gel-like texture.
3In a separate bowl, mix together the flour, baking soda, salt and oats.
4Add the dry ingredients into the wet, stirring to combine until a dough forms.
5Stir in the vegan chocolate chips. If the dough is not forming enough to shape into a cookie, add 1-2 tbsp more of oats as needed.
6Grease or line a baking sheet with parchment paper.
7Shape the dough into 10 cookies.
8Place the cookies evenly apart on the baking sheet.
9Bake for 12 minutes. Remove the cookies from the oven and allow them to chill in the refrigerator for an hour. This step makes them even chewier!
10Once they have cooled down, enjoy!
View Full Recipe
Top Vegan Recipe Resources
🥑